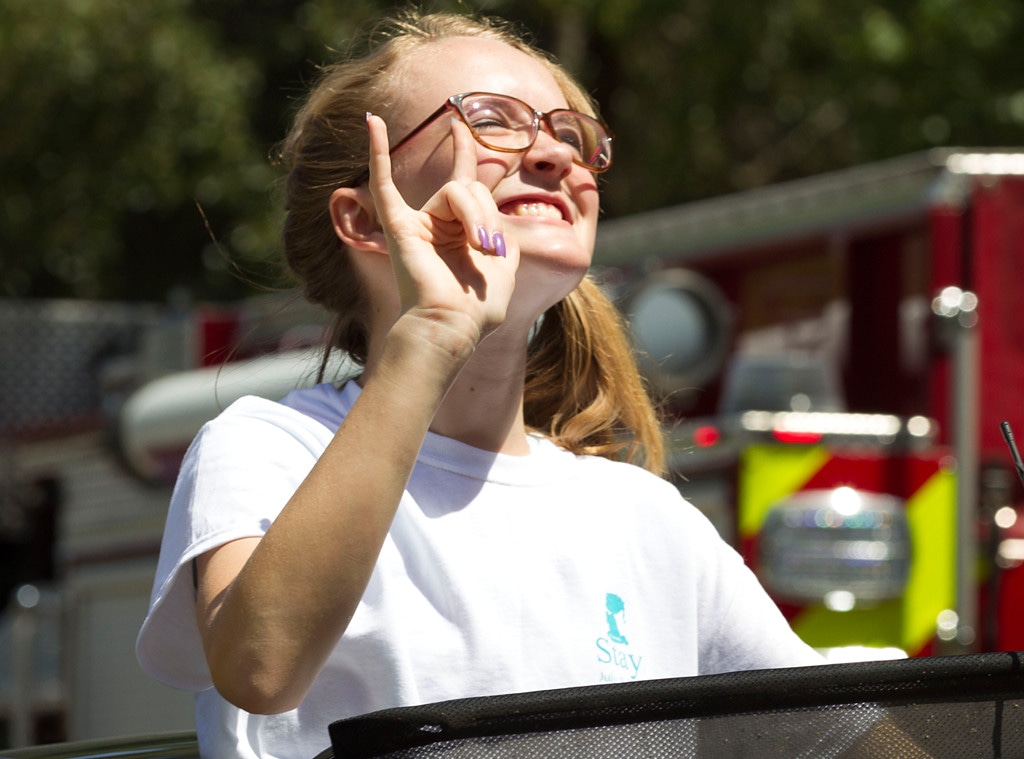 AP Photo/Houston Chronicle, Brett Coomer
At 15, Cassidy Stay has experienced unthinkable tragedy, yet still managed to find hope.
In early July, Cassidy's former uncle was charged with breaking into the Stay family's Houston home and murdering Cassidy's parents and four siblings. After being shot in the head, Cassidy pretended to be dead and was ultimately the lone survivor. 
Three days later, she spoke at a memorial for her family. She thanked the community for their support and quoted Harry Potter, saying, "In The Prisoner of Azkaban, Dumbledore says, 'Happiness can be found in the darkest of times, if one only remembers to turn on the light.'"
When the Internet heard Cassidy's story and learned of her love for Harry Potter, someone set up a Facebook page called "We Want J.K. Rowling to Meet Cassidy Stay." Over 5,000 people liked the page and eventually it made its way to Rowling herself.
According to LDS.net, Rowling's condolence letter included "several paragraphs from the point of view of Albus Dumbledore, telling Cassidy what the headmaster would have told her if he could." 
A spokesperson for Rowling told the Houston Chronicle: "We can confirm that J.K. Rowling did indeed send a personalized letter to Cassidy Stay. The contents of the letter and how it came about are private and between her and Cassidy." 
Meanwhile, a Go Fund Me page for Cassidy has raised nearly $400,000 in donations.