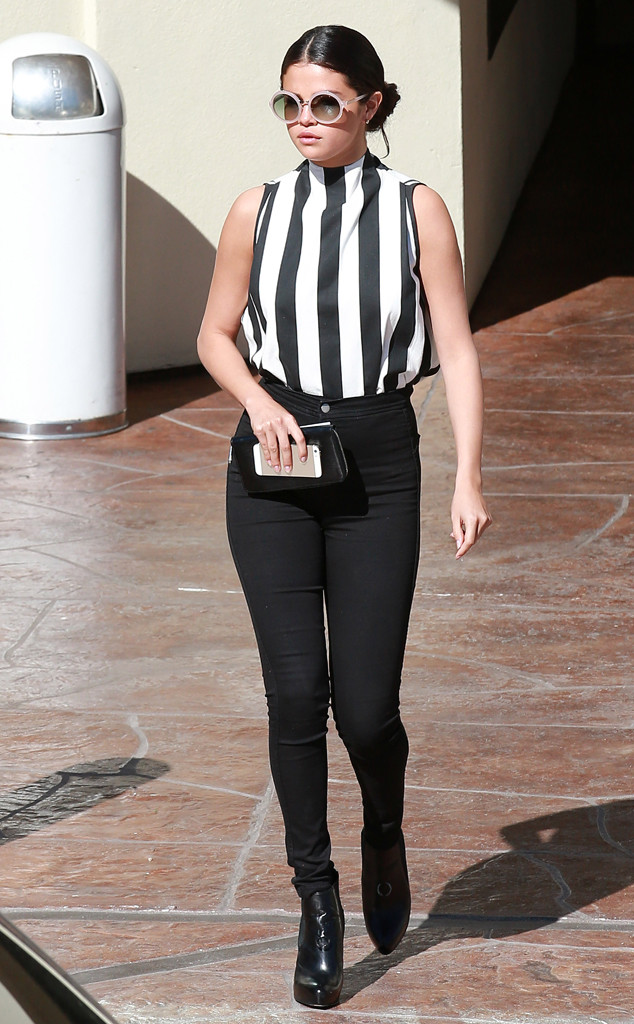 Raef-Ramirez/AKM-GSI
Every once in a while, a star steps out looking like she's headed to shoot a "Jailhouse Rock" remix video and we find ourselves asking the same age-old question: Can thick black-and-white stripes ever work?
Today that lucky (or maybe unlucky?) lady is Selena Gomez, which makes the debate even tougher because there's little the Getaway leading lady can do wrong in our book.
And yet, does she not look like a smooth criminal or a Beetlejuice super fan?