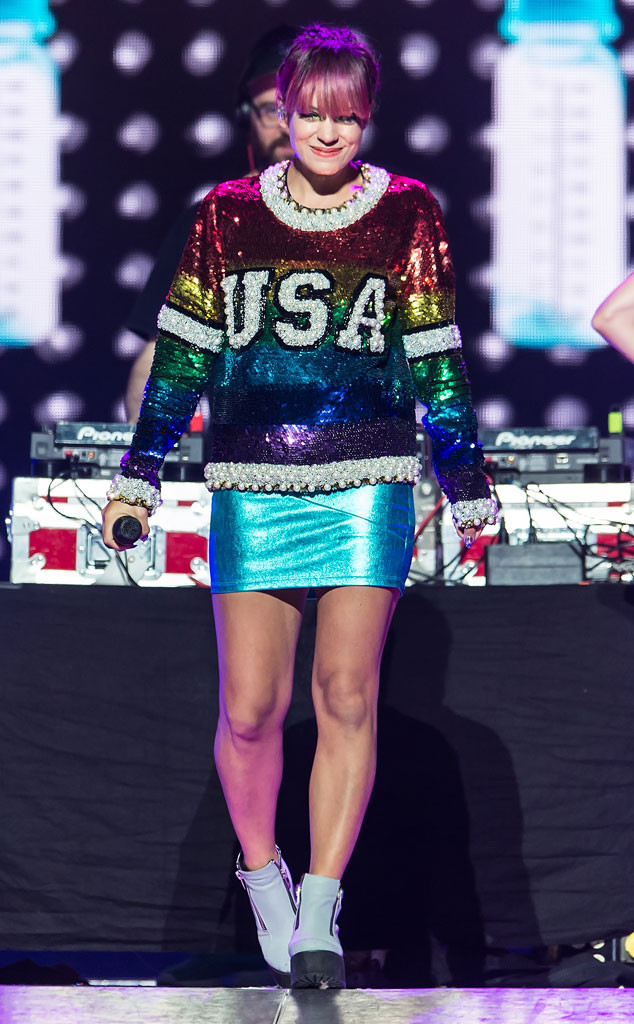 Gilbert Carrasquillo/Getty Images
We realize Lily Allen's bedazzled American attire could be a little warm for Summer 2016 in Rio. We also mean no offense to the great Ralph Lauren, who has designed dozens of Team USA opening ceremony outfits to date.
But wouldn't this amazing rainbow sparkly situation be a better way to show our true colors as a country instead of the boring red, white and blue? Olympic competition is fierce and this colorful combo certainly matches that vibe.
We're not exactly sure what the male athletes would wear, but if they really want to throw off their opponents, this micro-mini is probably a great bet.