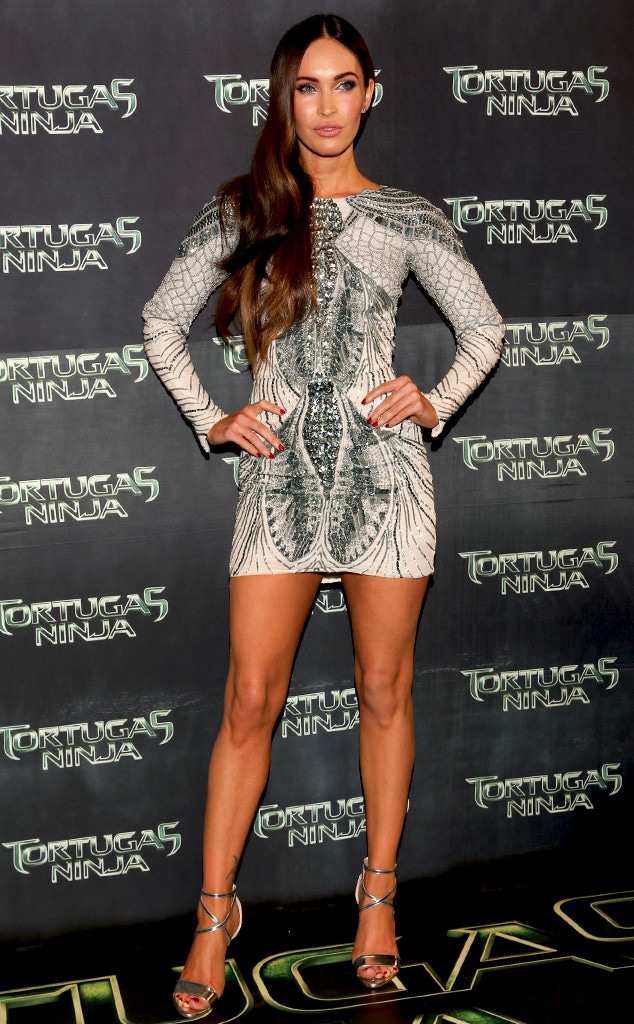 Victor Chavez/ Getty Images
Megan Fox has some serious discipline.
While promoting Teenage Mutant Ninja Turtles this week, the 28-year-old actress said her sex life with her hot husband Brian Austin Green is nearly nonexistent. "Brian doesn't get any intimacy whatsoever," she told Entertainment Tonight. Fox isn't kidding, either. During an appearance on The View Tuesday, she said, "My [2-year-old son Noah] sleeps in bed with us, so there's really no way."
In fact, Fox and Green have only gone on a handful of dates since Bodhi was born.
Green has said he wants more kids, but Fox joked that he only said that because "he doesn't have to do any of the work!" She added, "He says he wants another one. I'm not against it. I'm not opposed to it."
Sex isn't the only thing Fox avoids. In a recent E! News interview, the mom of two detailed her restrictive diet. "I cut out all bread and those sort of carbohydrates. No crackers, no pretzels, no chips. Nothing unhealthy," said Fox, who gave birth in February. "The worst thing I put in my body is coffee, once a day." How strict is she? "I don't have any cheat days," she said. "But if I did, it would be pizza or cake."
The actress also said, "It's like giving up smoking. I gave up smoking cold turkey. I'm one of those people when I'm committed, there's no stopping me. So, I did it and after about a week, it repulses me. Like, there's bread over there and never again would I put that in my body."
As she reiterated on The View, "I don't eat anything fun."
Before anyone criticizes Fox's life decisions, consider this: She feels misunderstood too often. "For some reason I still have this sort of bad girl image, even though I've been in the same relationship for 10 years and I have two babies," the actress said on The View. "So, for whatever reason I'm quotable in a way that a media likes to play up this sort of bad girl thing, and people can't sort of grasp me being a mom."