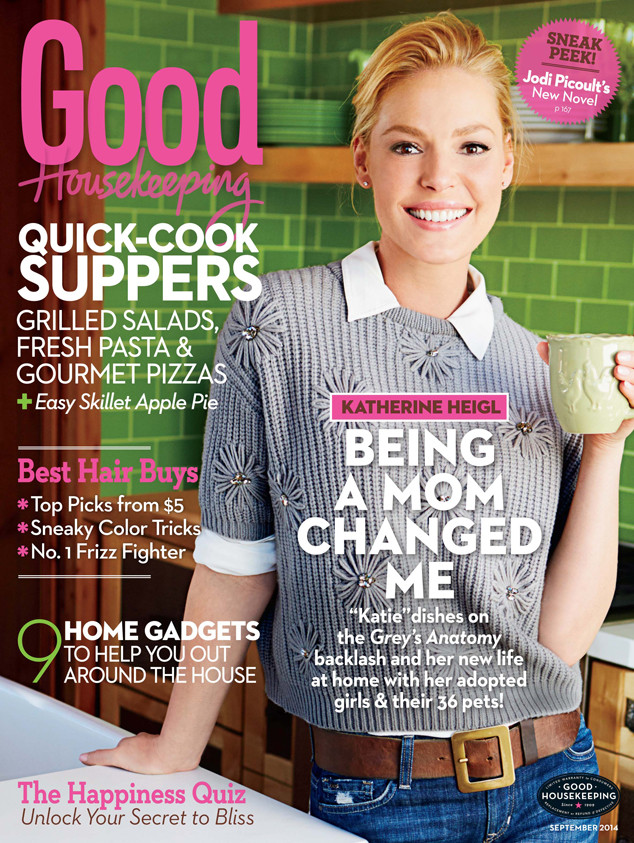 Courtesy Good Housekeeping
Katherine Heigl is preparing to make a return to television and is heading back to Los Angeles with her husband and their two little girls after spending years enjoying the quiet country life, when she was able to spend precious quality time with her children.
The 35-year-old actress and former child star had exited the show Grey's Anatomy in 2010 in order to spend more time with her first daughter Naleigh, who she and hubby Josh Kelley adopted just eight months prior. Heigl struggled to balance family time with her movie shooting schedule. Naleigh arrived just as she was filming Life as We Know It, in which she and Josh Dumahel played the caregivers of an orphaned baby.
"I would come home angry and frustrated that I'd missed everything with my kid that day," Heigl told Good Housekeeping in an interview featured in the magazine's September 2014 issue, adding, "I felt like my priorities were messed up."