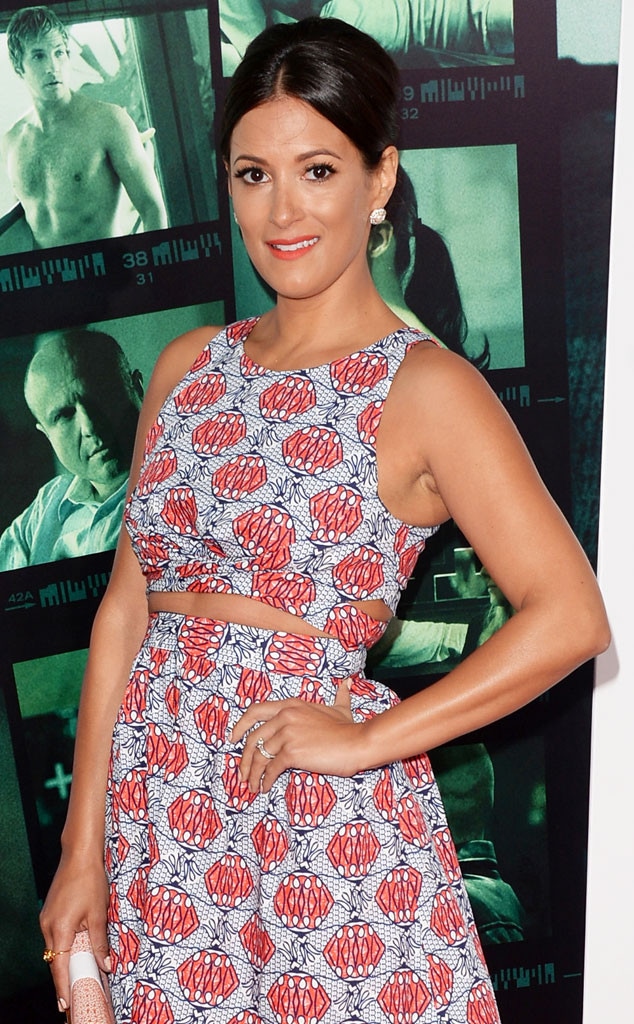 Jason Merritt/Getty Images
 Attention!
Enlisted's Angelique Cabral is set guest star on Rainn Wilson's new Fox show Backstrom, E! News has exclusively learned. 
Cabral, whose made appearances on The Mentalist and Happy Endings, will take on the role of Samantha Orland in Hart Hanson's comedic crime procedural, a Fire Bureau investigator who calls Backstrom (Wilson) and his team to help her stop a serial arsonist who is preying on high-end homes in Portland. 
Also set to appear in Cabral's episode of Backstrom is Warehouse 13's Eddie McClintock as Lieutenant Sam D'Agostino, a neighborhood bully Backstrom grew up with, who is now a firefighter. Scrubs star Sarah Chalke will make a guest appearance during season one as Backstrom's ex-fiancée. 
Starring alongside The Office's Wilson, whose Backstrom is an unhealthy, offensive and, of course, brilliant detective running Portland Police Bureau's Special Crimes Unit (S.C.U.), are Dennis Haysbert, Kris Polaha, Genevieve Angelson, Thomas Dekker, Page Kennedy and Beatrice Rosen. 
But could Cabral possibly be re-enlisting in Enlisted after her time with Wilson and the Backstrom gang? Last month, sources confirmed to E! News that 20th Century Fox TV Studios was in talks with Yahoo for a second season of Enlisted, which starred Geoff Stults, who starred on Hanson's drama The Finder and appeared on his hit show Bones, Chris Lowell and Parker Young as three brothers serving in the military. Though never a ratings powerhouse, the Kevin Biegel-created series developed a loyal following, even winning the award for Most Heartbreaking Cancellation in our Best. Ever. TV. Awards. 
Backstrom debuts at midseason on Fox.