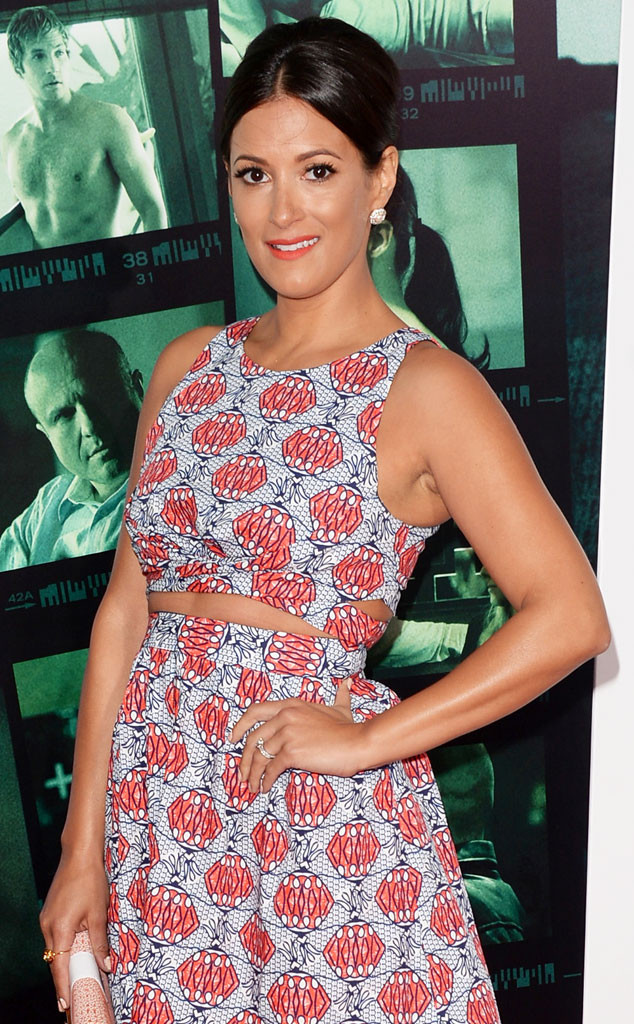 Jason Merritt/Getty Images
Attention!
Enlisted's Angelique Cabral is set guest star on Rainn Wilson's new Fox show Backstrom, E! News has exclusively learned.
Cabral, whose made appearances on The Mentalist and Happy Endings, will take on the role of Samantha Orland in Hart Hanson's comedic crime procedural, a Fire Bureau investigator who calls Backstrom (Wilson) and his team to help her stop a serial arsonist who is preying on high-end homes in Portland.
Also set to appear in Cabral's episode of Backstrom is Warehouse 13's Eddie McClintock as Lieutenant Sam D'Agostino, a neighborhood bully Backstrom grew up with, who is now a firefighter. Scrubs star Sarah Chalke will make a guest appearance during season one as Backstrom's ex-fiancée.