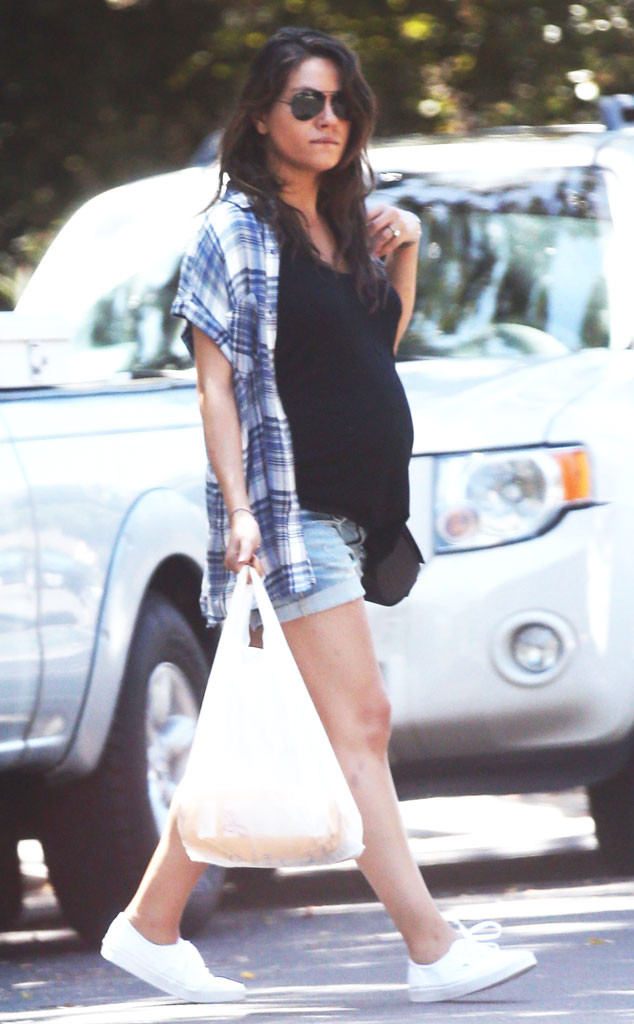 SL/O. Duran/FAMEFLYNET PICTURES
Mila Kunis is a blue jean baby with one on the way!
Ashton Kutcher's pregnant fiancée looked beyond cute in a pair of cuffed denim shorts as she ran some errands in Hollywood Tuesday afternoon. The mom-to-be kept her maternity look casual yet chic, covering her burgeoning baby bump with a loose-fitting black top and unbuttoned plaid shirt.
Mila, 30, and Ashton, 36, have been spending lots of low-key time together as they prepare to be first-time parents. Whether Mila is satisfying one of her pregnancy cravings or just indulging in some retail therapy, the Black Swan beauty seems to love having her future hubby by her side.