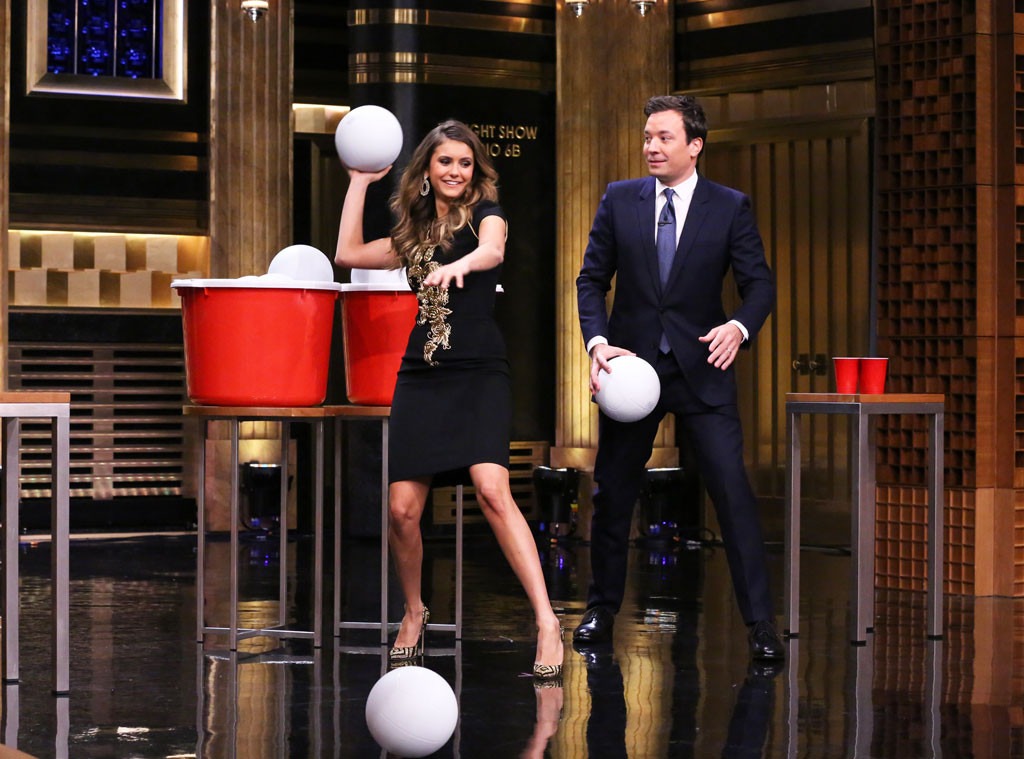 Douglas Gorenstein/NBC/NBCU Photo Bank via Getty Images
Nina Dobrev recently poked fun at the rumors regarding her love life via WhoSay, and on Monday, the Let's Be Cops star set the record straight. "I typically don't comment about my personal life," she said.
Being linked to actors like Orlando Bloom, Ben McKenzie and Derek Theler isn't the worst thing in the world, but Dobrev admitted that it's "a pain" to deny the alleged hookups. "I try not to read any of that stuff, but [it's frustrating] when you start getting text messages from your friend with a link to something and they'll be like, 'Oh my God, are you really dating this person?' And I'm like, 'Yeah, I talked to them last night for a second,' or 'Yeah, I saw them at this party,' and then all of a sudden you're dating somebody," the 25-year-old Vampire Diaries actress said on HuffPost Live. "And especially after Comic-Con, apparently I was 'dating' like 10 people. So I had a busy a weekend! A real busy weekend!"
How does she handle the scrutiny? "I laugh at it at this point," Dobrev explained. "But honestly, I need to get, like, a steady boyfriend so that people can stop speculating because it's getting annoying. I have a lot of girlfriends, they're all texting me at once [and] it's just like, my thumbs are starting to hurt."
But enough about Dobrev's dude drama.
When the actress appeared on NBC's The Tonight Show Tuesday, she revealed that she'd been bitten by a monkey while vacationing in Bali. "Everybody made a joke, because everyone was like, 'Oh, you're the vampire girl!'" Dobrev said. "But then they were like, 'Oh, you're going to turn into a monkey now, girl.'"
Dobrev then showed off her scar from the animal attack. "Now, I have no feeling in my thumb," she told Jimmy Fallon. "I can move it, obviously. But it's a nerve. He bit on a nerve and now I can't feel anything."
The pair then played a round of giant peer pong—watch the video to find out who won!
(E! and NBC are both part of the NBCUniversal family.)