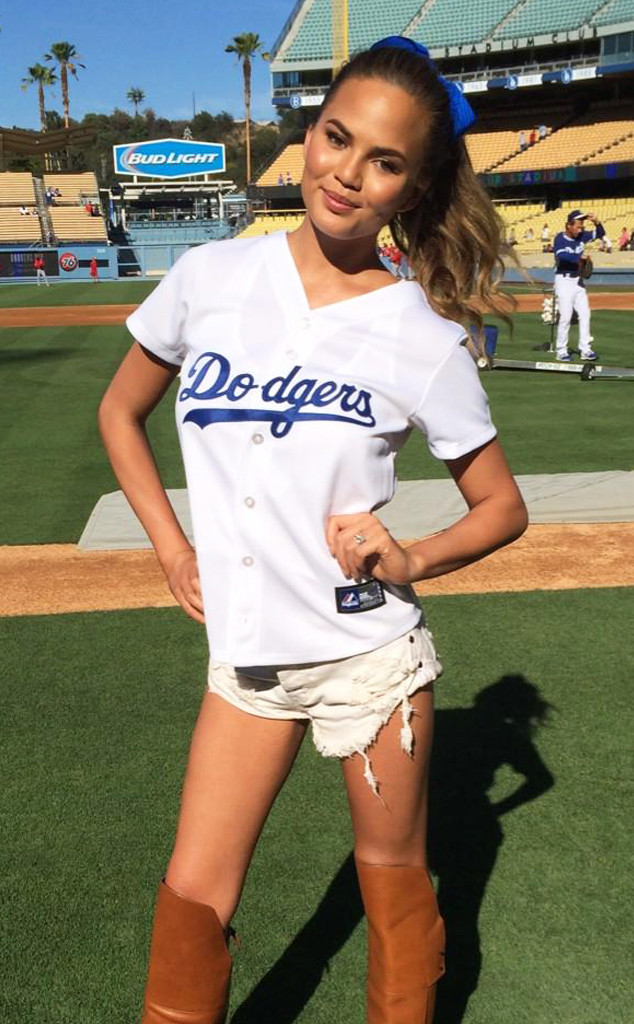 Twitter
Chrissy Teigen is full of surprises—one of her latest secret talents being that she can actually throw a baseball!
The gorgeous model threw the first pitch at the Los Angeles Dodgers game tonight before the boys in blue faced off against the Angels, and while many may question her abilities, Teigen's pitch didn't suck! In fact, it was pretty good. But then again, our girl had been putting in some work before hitting the mound.
"Throwing out the first pitch at the @dodgers game August 5th. Making john practice with me now. I have such a false confidence after 50cent," she tweeted last week while also throwing a little shade at the rapper (you remember that unfortunate event, right?).