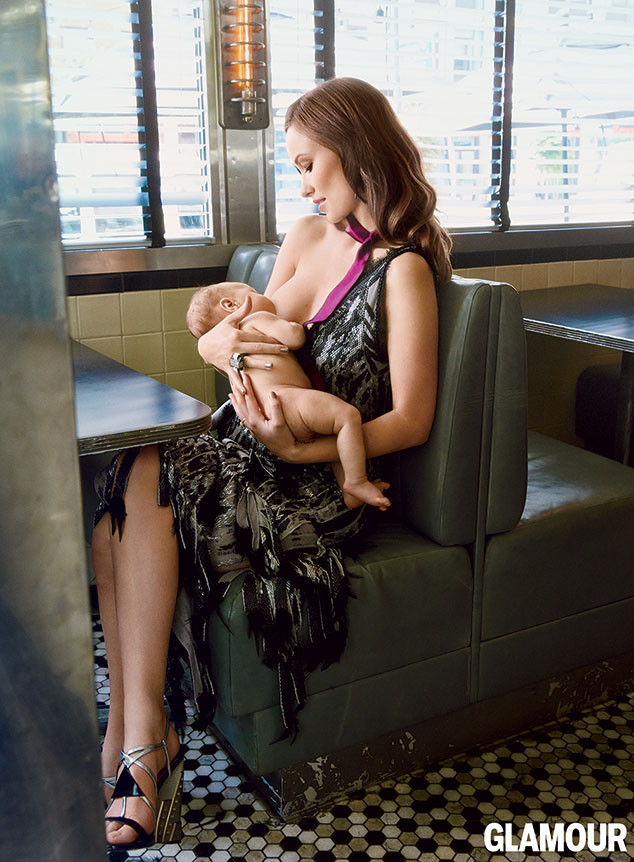 Patrick Demarchelier
August is National Breastfeeding Awareness Month, but many celeb moms have been naturally nursing their little ones—and sharing the sweet snapshots—for many, many years.
The latest to bare her bosom for her suckling babe and Glamour's September issue is Olivia Wilde.
"Breastfeeding is the most natural thing," the Third Person star says of the motherly practice, adding "I don't know. Now it feels like Otis should always be on my breast. It felt like we were capturing that multifaceted woman we've been discussing—that we know we can be. You can be someone who is at once maternal and professional and sexy and self-possessed."