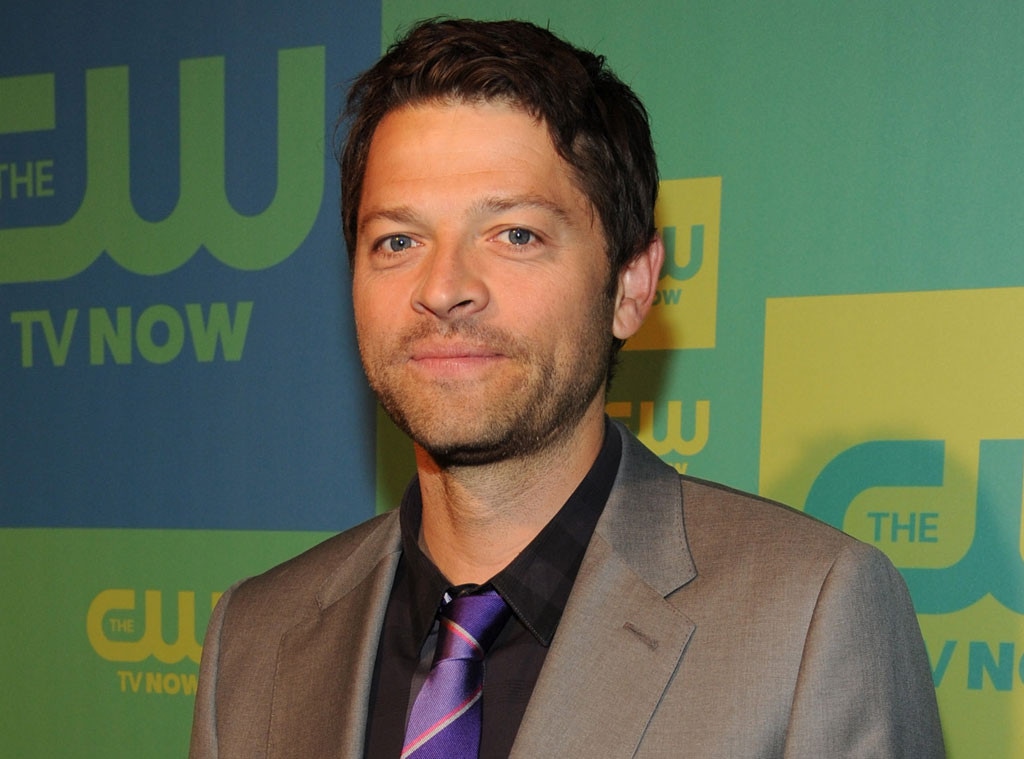 Kevin Mazur/WireImage
Misha Collins' disciples acted not-so-angelic while participating in this year's Greatest International Scavenger Hunt the World Has Ever Seen, and they completely took over the internet. Seriously, things got scary.
This is the fourth year that the Supernatural star hosted GISHWHES, which boils down to thousands of people around the world forming teams of 15 and performing weird, random and fun tasks in the name of breaking some Guinness World Records...and donating tens of thousands of dollars to the charity Random Acts and committing thousands of charitable actions around the world, but hey, who's counting?
However, despite the good natured intentions with which Supernatural's fan-favorite angel created GISHWHES, things took a turn for the downright demonic this year (sorry, those puns were just too easy). The temptation of the grand prize (Collins flies the winning team to an island in Croatia for a vacation with him) was too much for some teams to resist, and even though Collins expressly writes rules about keeping everything positive during GISHWHES some participants started getting negative.
Two of the items on this year's list were to "get a previously published Sci-Fi author to write an original story (140 words max) about Misha, the Queen of England and an Elopus: 59 POINTS" and "get A NYT best-selling author or Tony-award winning actor or actress doing a dramatic reading of a section of this [the California Driver Handbook]: 112 POINTS." Apparently, teams were hounding the same authors over and over again on social media to complete their tasks, and they weren't doing it so nicely (Shame on them, didn't their parents ever teach them you catch more flies with honey than vinegar? Just ours? Okay!).
Young Adult authors Lauren DeStefano, Tamora Pierce, Victoria Aveyard, John Green and many more posted messages on social media saying they wouldn't or couldn't participate, and some noted how they were receiving "ugly" messages from GISHWHES participants. This was happening so much this week (GISHWHES takes place Aug. 2-9), that Collins had to update the rules to add a "Harassment" amendment—even though that should be common sense, right? Apparently not.
"It's come to our attention that a number of teams have been verbally harassing authors and politicians to achieve items," the new rule reads. "If someone doesn't want to help you, this is no reason to verbally attack them. We are trying to create art and change lives, not hurt people. Your team will be docked points if we determine that you are breaking Commandment 4. Perhaps more importantly, you are dinging your karma credit. Be nice to people. Remember, you are representing the global community of GISHWHES and that community believes that through art we can change lives – not hurt them."
But that's not the only way the Supernatural fans and GISHWHESHERS took over the internet this week. Did you find your Twitter followers suddenly inundated with Orlando Jones Twitter accounts? Those aren't the Sleepy Hollow star's actual accounts, sorry. You've got Collins to thank for that as well. One of the items in the hunt asks teams to create a fake Orlando Jones Twitter profile and get 400 followers.
Yeah, we're surprised the internet hasn't broken at this point thanks to GISHWHES...but hey, there's still a few more days to go! And William Shatner's participating in this year's hunt too, so there's really no telling what's going to happen before this all ends. The apocalypse could truly be upon us, and there's no real-life Winchesters to save us!