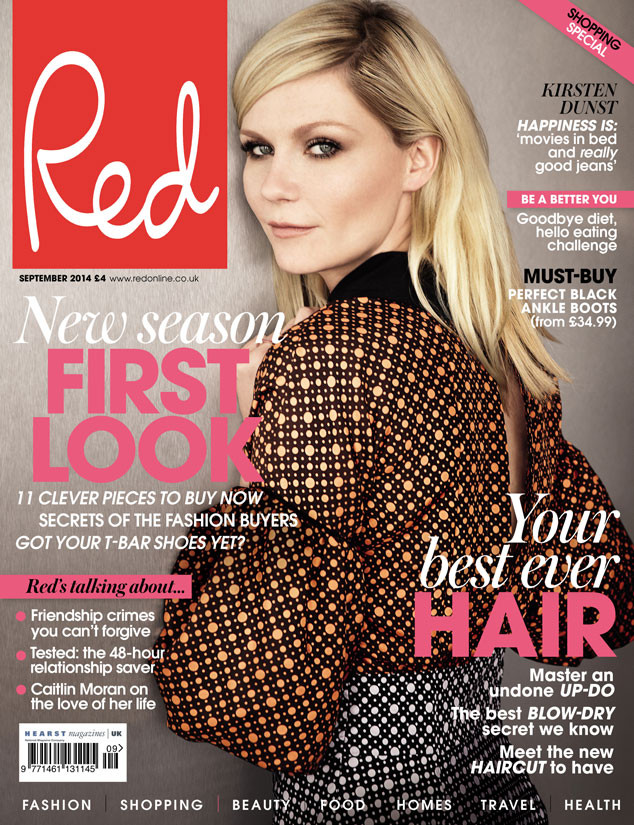 Red Magazine
Look who's talking babies.
"Thirty-three is a good age to have your first baby," according to Kirsten Dunst, who is the stunning cover girl for Red UK's September issue.
Explaining the cause for her fertile thoughts, the 32-year-old actress confessed, "I'm in baby mode because two of my really good friends are pregnant right now," when she sat down with the British mag to discuss her readiness to become preggers, happiness and work-life balance in her thirties and spending the summer in London with her beau Garrett Hedlund.