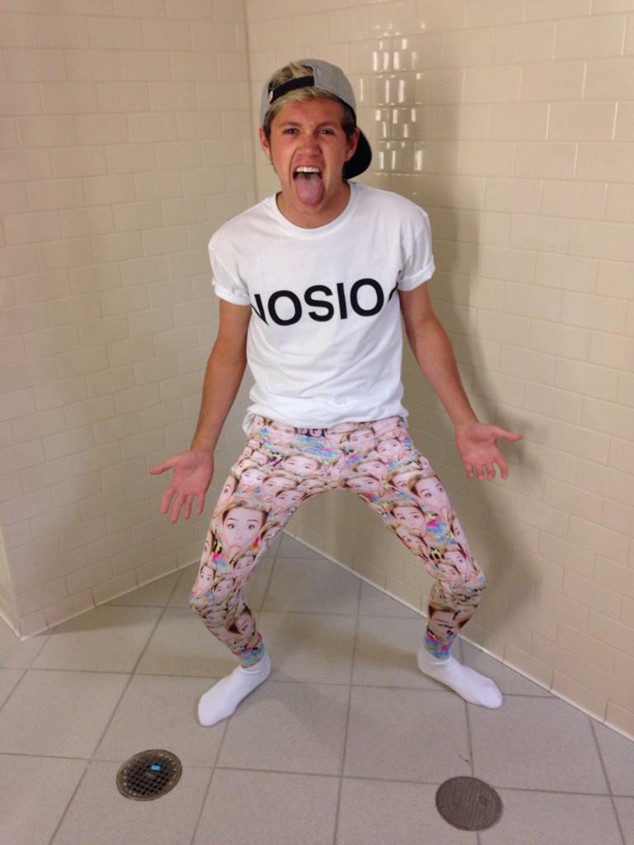 Twitter
What do you do when you randomly find Miley Cyrus' tight pants? You wear them, of course!
During the One Direction concert in New Jersey last night, Niall Horan seemingly came across a pair of super-skinny leggings with Cyrus' face printed all over them. Horan managed to squeeze into the pants backstage before sharing a hilarious photo on Twitter in which he mocks the "Wrecking Ball" singer's signature pose of sticking out your tongue.
"@MileyCyrus you left these in New Jersey! They are comfortable , not gona lie #twerk #tongueout," Horan captioned the funny photo.