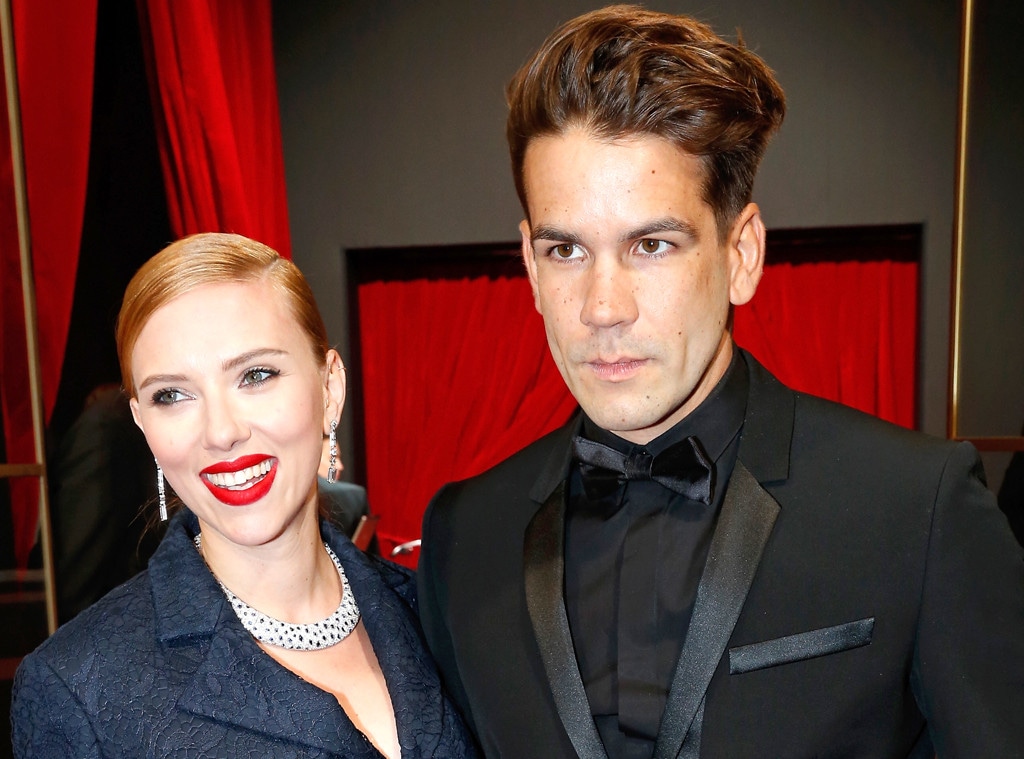 Rindoff Petroff/Hekimian/Getty Images
Scarlett Johansson has officially added another title to her ever-impressive résumé: mother!
The 29-year-old actress has welcomed a daughter, her first child with fiancé Romain Dauriac, her rep confirms to E! News. 
In the first reported statement about the baby's arrival, the rep revealed that Johansson and Dauriac had named their little girl Rose, and "mother and daughter are doing well."
E! News exclusively reported that the Her star was expecting back in March, just six months after it was revealed that Oscar-nominated actress and the handsome French journalist are planning to tie the knot.
While Johansson remained relatively out of the spotlight during her pregnancy (and even skipped out on this year's Comic-Con), fans were treated a few sightings of the cute couple in addition to Scarlett's adorable baby bump.
The new parents were last photographed last month out and about in NYC, where the thesp debuted a pixie 'do and covered up her belly with a baggy pair of overalls as she strolled the streets of the Big Apple hand-in-hand with her man.
Just a few days prior, the duo attended a birthday bash in NYC's West Village, where ScarJo satisfied her pregnancy cravings with a special dark chocolate cake (yum!).
Although the über-private couple chose not to comment on Scarlett's pregnancy, the actress's Avengers co-star Robert Downey Jr. had no qualms opening up to E! News about the blond beauty's first foray into motherhood.
"She's the greatest," the Iron Man star gushed of Johansson at the recent comic convention. "I know she's gonna be a great mom."
And now that their baby is born, the couple can start focusing on their upcoming wedding, as a source told E! News that the two were waiting to wed until after they welcomed their first child.
"She is telling friends that she is not getting married until after the baby," the insider dished late last month.
Despite revealing on Good Morning America during a January appearance that planning her I-dos are "far off" from her mind, the former child star did confess to wanting children just one month prior.
"I would like to have my own family, that would be nice. They say it's never the right time, and I am sure that's true, but I think you have to plan it like anything else," she said.
"At some point it is something I look forward to," she continued. "I am fortunate in that I have had a long career—20 years—that has been very diverse. So, you know, picking a time to plan a family feels like something that I could do and not feel as though I was missing out."
E! News confirmed the couple was engaged in September 2013 after ScarJo flashed her vintage Art Deco ring on that finger at the Venice Film Festival, with her rep adding that the lovebirds are "very happy."
The proud new parents went public with their relationship in November 2012, not long after Johansson ended a roughly year-long romance with Nate Naylor.
Congrats, you two!