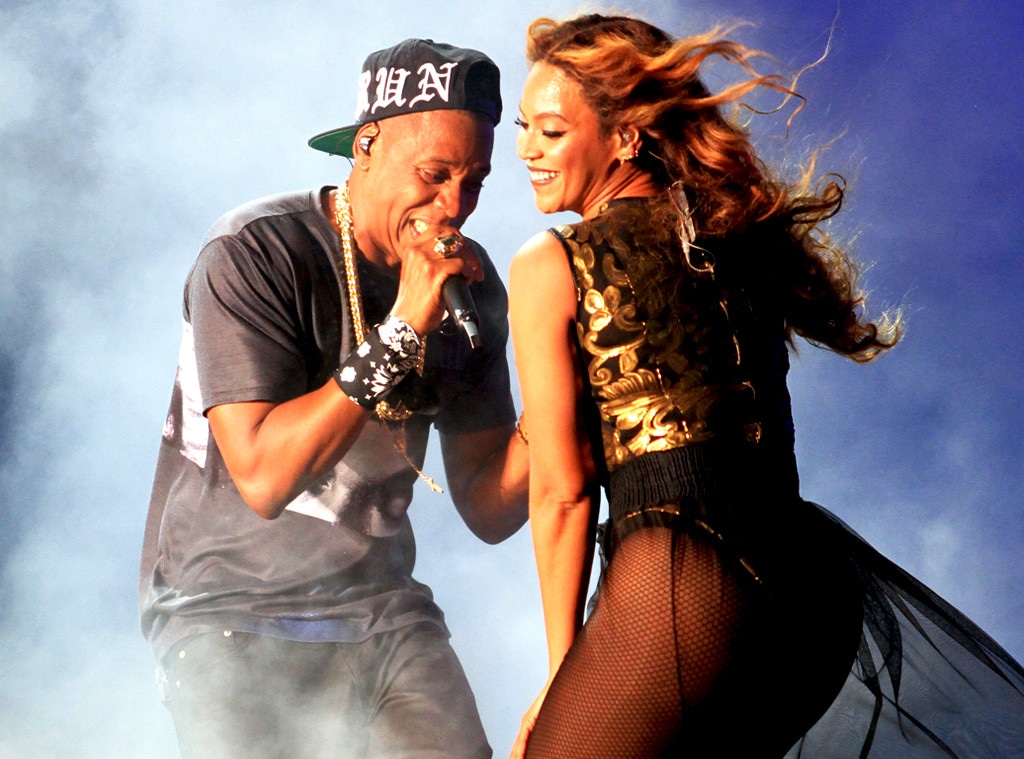 GoldenEye/Vantage News
Well, this probably won't help shoot down the breakup rumors.
As speculation around the state of Beyoncé and Jay Z's marriage mounts, a source tells E! News exclusively that Bey has been taking meetings to discuss the future of her assets. And while this may raise a red flag, it's also nothing new for a celeb of her monetary stature to meet with someone to make sure things are in line.
Plus, including the earnings of her business mogul hubby, these two are entering astronomical territory. "Combined they are very rapidly approaching the billion-dollar mark," Zack Greenburg, senior editor at Forbes and also author of the book Empire State of Mind: How Jay Z went From Street Corner to Corner Office, tells E! News.
A billion-dollar couple?! You bet. And Bey didn't fail to mention their whopping net worth in her latest musical release.
In the "Flawless" remix featuring Nicki Minaj, the superstar singer referenced the infamous Hov and Solange elevator fight by saying, "We escalate, up in this bitch like elevators," and then threw in a line about their financial status, "Of course sometimes s--t go down when it's a billion dollars on the elevator."
The confrontation between her husband and sister at the Met Gala is what sparked the idea that there was trouble in paradise. A handful of head-scratching headlines have plagued the couple since then—including a New York Post report that a certain "Single Ladies" singer was shopping for a solo apartment—but Bey and Jay have made continuous efforts to keep up the public perception that they are the blissfully in love couple we all want them to be.
Rather than address the speculation, Bey and Jay have chosen to employ an "actions speak louder than words" tactic, which they've done in the past to silence their critics, by showing off sweet PDA moments during their joint On the Run tour.
—Reporting by Baker Machado