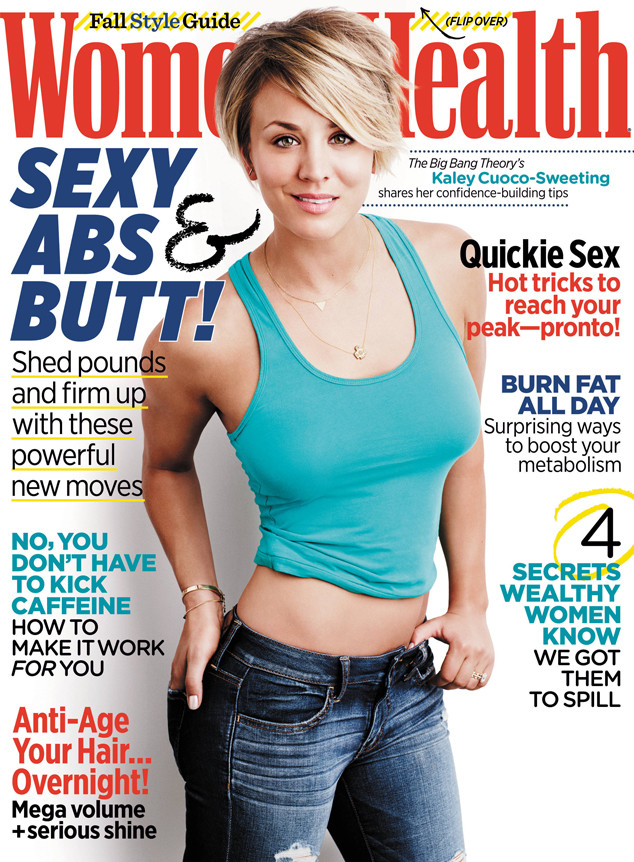 Women's Health
Kaley Cuoco-Sweeting calls herself an "open book" in the latest issue of Women's Health magazine—and the Big Bang Theory beauty certainly isn't kidding.
Dishing on everything from her marriage to hubby Ryan Sweeting to the upcoming season of the hit CBS comedy to why she has no qualms about being typecast, the 28-year-old actress doesn't hold back, opening up to her loyal fans while showing off her killer abs on the mag's September cover.
"I have no idea what they are doing with Big Bang this season," the short-haired stunner—who, along with costars Johnny Galecki and Jim Parsons, recently signed on for three more seasons of the Chuck Lorre-created comedy, at a reported salary of $1 million per episode—admits. "We are going into season 8 which is amazing. If you told me that 8 years ago I would be like, 'Ha ha, OK'....I hope next season we engage wedding stuff, I would love that. If I had to guess Leonard is more of a planner than Penny, which is funny," she said adding, "I feel so lucky we are going to be on much longer."