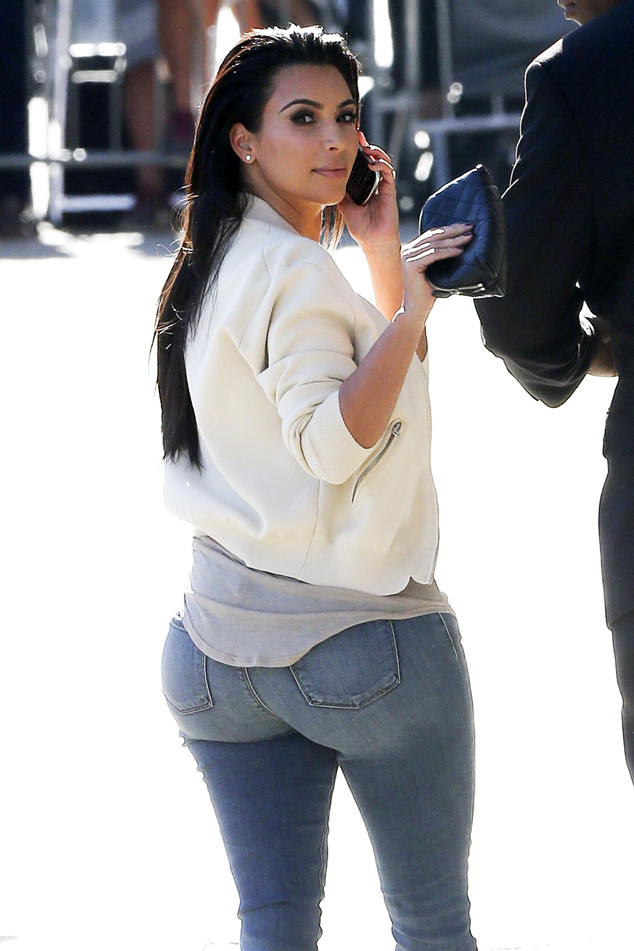 AKM-GSI
So many curves, so little time!
Once again, Kim Kardashian's treasured assets have become the center of attention. The E! star was photographed arriving to the Jimmy Kimmel Live! set earlier today, and while we can't ignore the fact that she looked gorgeous as she turned to wave at shutterbugs, we also can't look over the fact that her booty is, um, out there.
Of course, she kept her backside covered but her tight jeans still gave admirers a nice reminder of why everyone is so obsessed with Kim's butt.