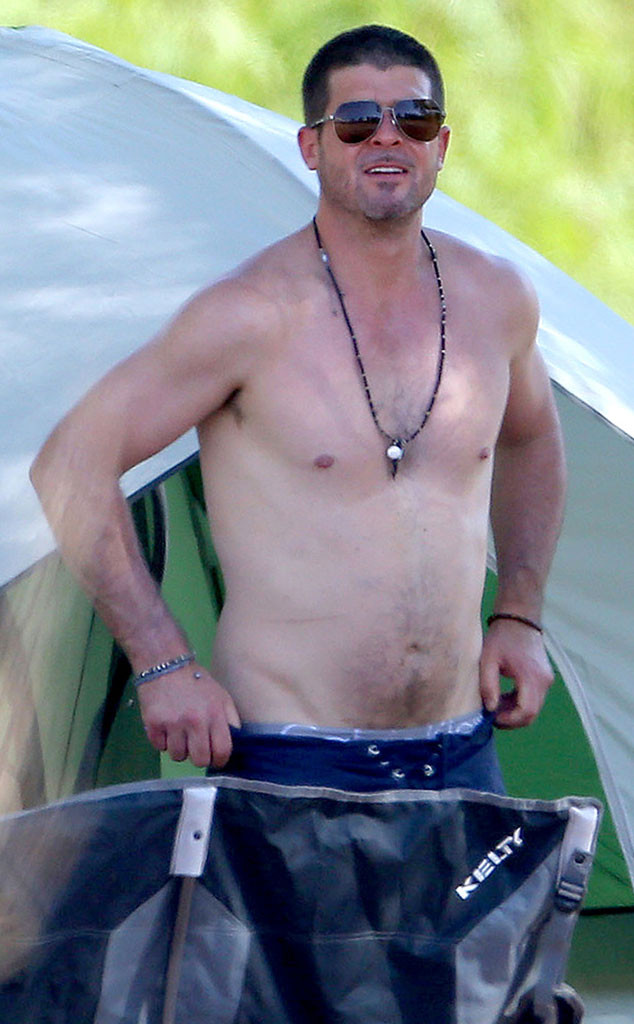 FameFlynet/AKM-GSI
There's nothing like the great outdoors!
After canceling his Friday night concert at the Indiana State Fair because of a "scheduling change," Robin Thicke was spotted spending some quality time with his son, Julian, instead.
The father-son duo traveled to Lake Perris, Calif., where they enjoyed a classic camping trip by the water.
Thicke was spotted with sleeping bags, snacks and water toys for the fun adventure Friday afternoon. He even stepped out of a giant tent (shirtless, mind you) he specifically packed for the trip.