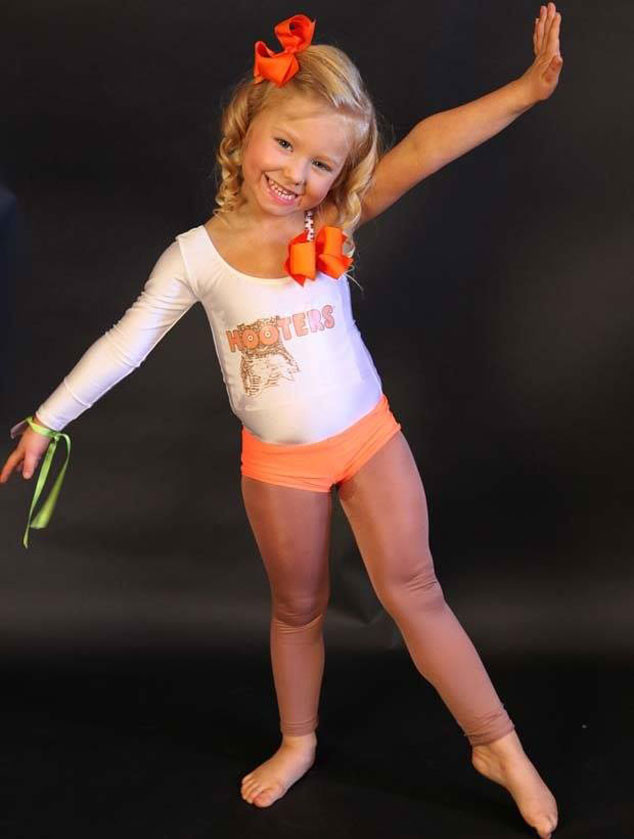 Channel 5
Oh, how beauty pageants continue to surprise us.
We thought we'd seen it all thanks to popular shows like Dance Moms and Toddlers and Tiaras.
But now, another mom is being put in the hot seat after she decided to dress her 4-year-old daughter in a homemade Hooters waitress outfit.
In the U.K. documentary Blinging Up Baby, viewers meet Liane, an unemployed 33-year-old mom who has high hopes for her two daughters, Bessie-Sue and Scarlett.
"They are very talented little girls," she tells the crew. "'You do try and be original, so something you have not seen before."