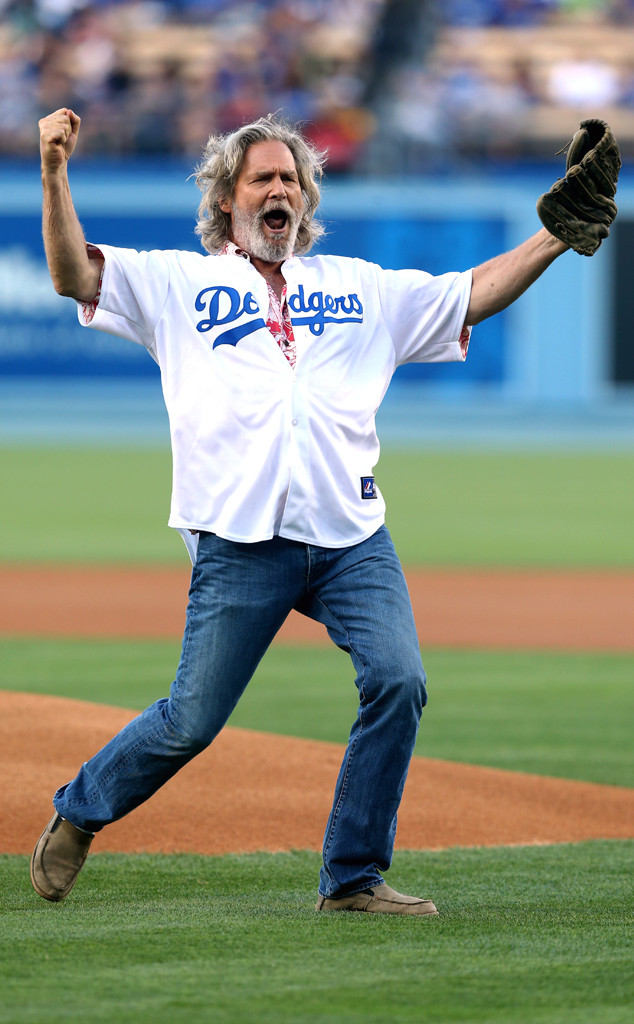 Jeff Gross/Getty Images
The ceremonial first pitch is quickly becoming the highlight of many baseball games!
While McKayla Maroney received plenty of praise for her gymnast throw in Chicago, Jeff Bridges was busy showing off his own unique pitching style in Los Angeles.
The Giver actor stepped up to the mound Friday night at the Dodgers game where he channeled his memorable role from The Big Lebowski .
In a spur-of-the-moment decision, the actor changed his arm motion and ended up bowling his first pitch in a manner that would have made The Dude—his character in the 1998 Coen brothers movie—so proud.