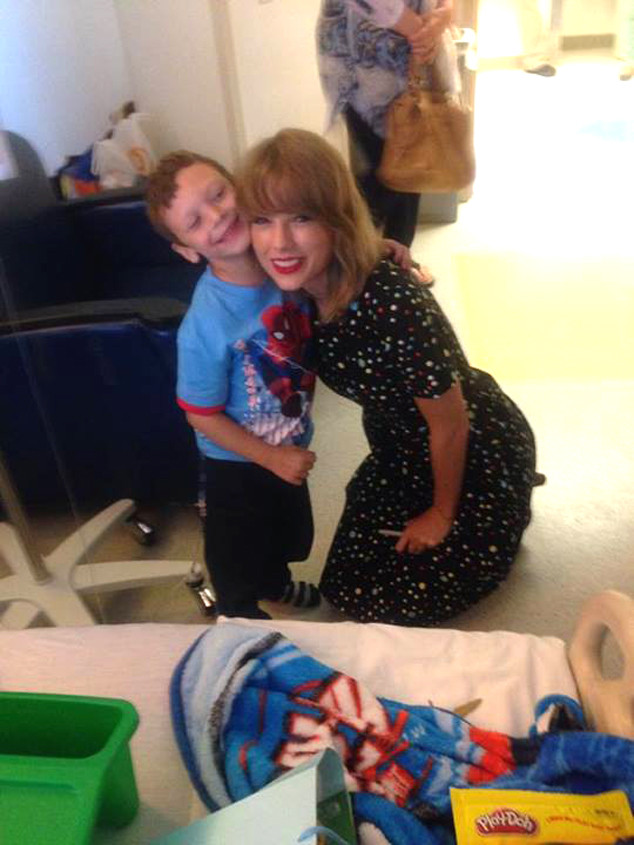 Facebook
If Taylor Swift can make her fans' day by just repeatedly pushing the button for the 18th floor in an elevator and posting the video on Instagram, think of how this 6-year-old boy felt when the country-pop superstar paid him a personal visit in the hospital for a few hours.
Jordan Nickerson, who has been battling leukemia, was treated yesterday to a personalized acoustic set and some quality time with Taylor at Boston Children's Hospital.
"I love singing songs for people, but I want to sing a song for you more than all the other people," Taylor promised him. And when he sweetly encouraged her to "just do it!" she asked him which tune in particular he wanted to hear.