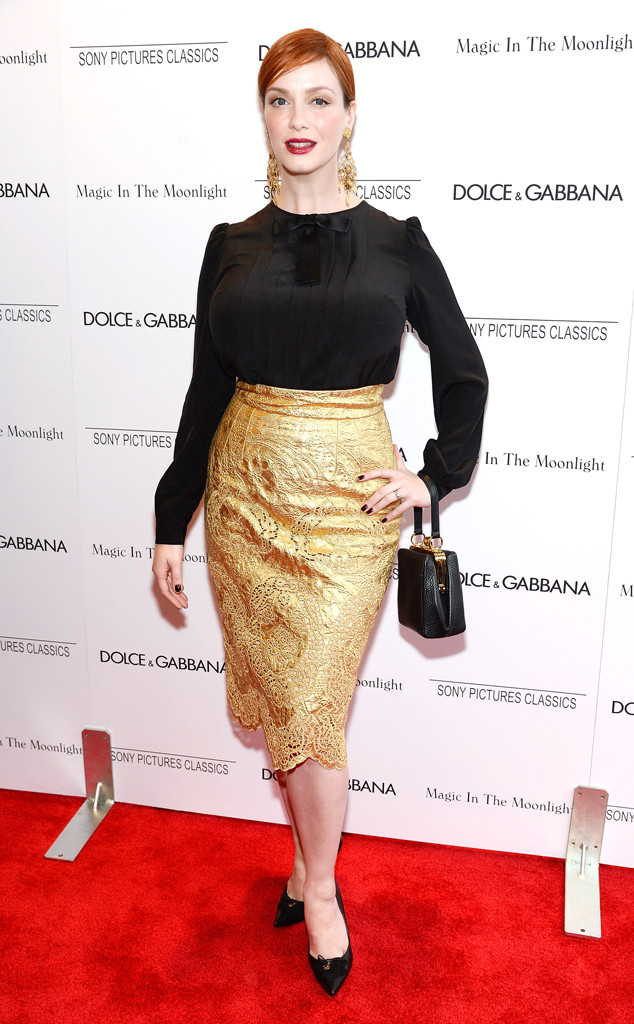 Dimitrios Kambouris/Getty Images
Christina Hendricks is opening up about her experiences with high school bullying.
In the new interview with The Guardian, the 39-year-old Mad Men actress reveals she was bullied as a teen after her family moved from a small town of Twin Falls, Idaho, to Fairfax, Va.
"We had a locker bay, and every time I went down there to get books out of my locker people would sit on top and spit at me," Hendricks says. "So I had to have my locker moved because I couldn't go in there...I felt scared in high school. It was like Lord of the Flies. There was always some kid getting pummeled and people cheering."