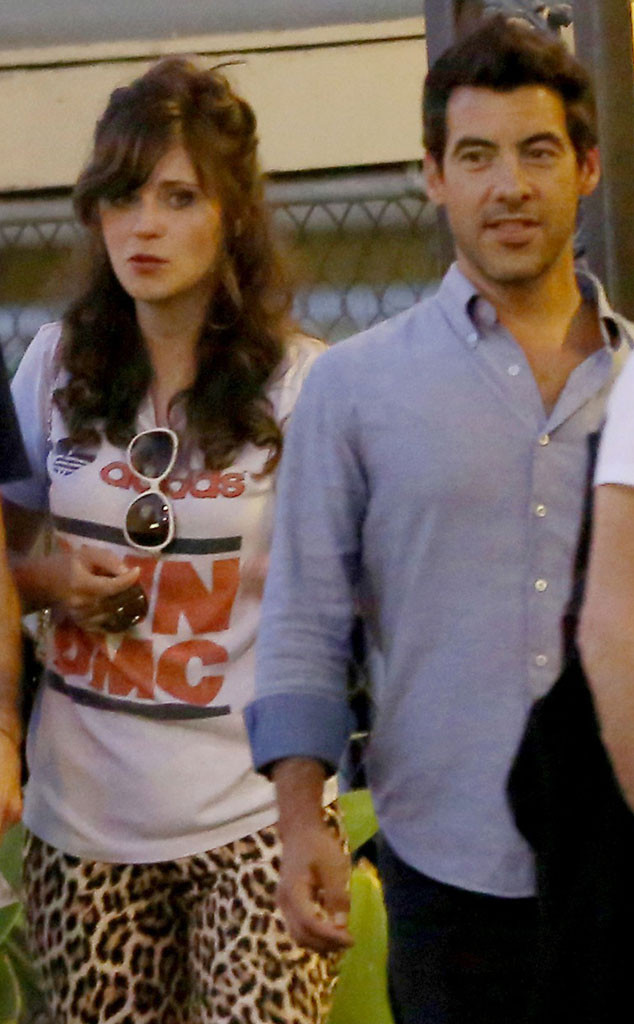 Juan Sharma/Bruja/PacificCoastNews
Does Zooey Deschanel have a new guy in her life?!
The Emmy-nominated actress was recently spotted getting cozy at lunch with Jacob Pechenik, one of the producers of her next film, Rock the Kasbah.
An eyewitness tells us that the two grabbed a bite to eat at Café Aroma in Studio City and were "definitely acting like a couple."
Of course, the duo could be just close pals after working on their film project together, but our source says they Pechenik was "feeding her blueberries and they were holding hands across the table."
Sounds pretty friendly to us!
"She was smiling and laughing at the things he was saying" and "when they got up to leave, he put his arm around her and they walked out together."