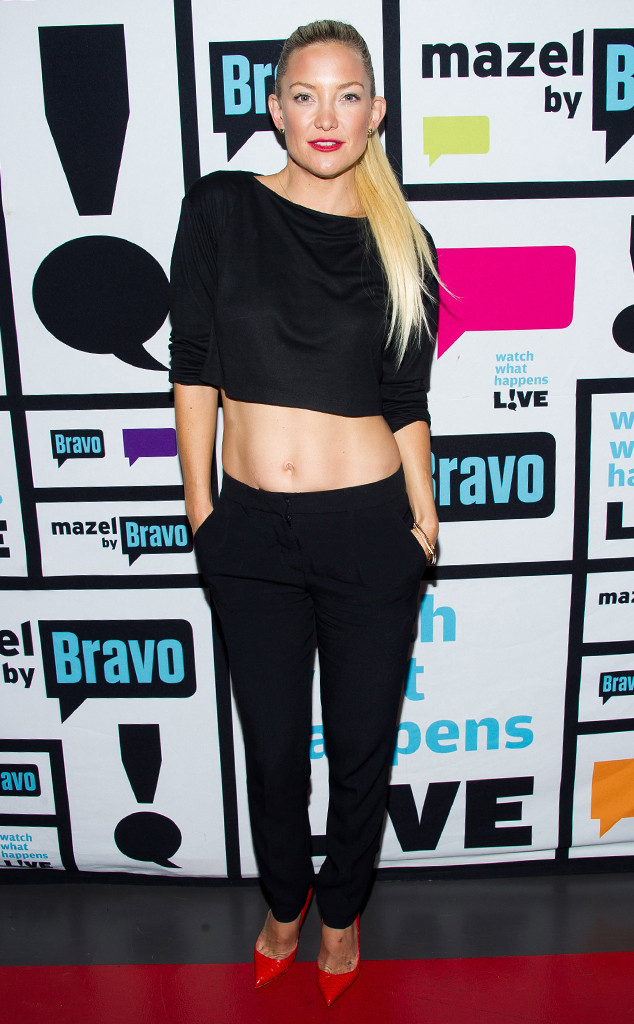 Charles Sykes/Bravo/NBCU Photo Bank via Getty Images
Can anyone blame Kate Hudson for wanting to be a little more like Jennifer Lopez? The "I Luh Ya Papi" singer may be the closest celeb to having it all: a triple-threat career, adorable boy/girl twins, a hysterical BFF (the one-and-only Leah Remini), and super-hot boyfriend Maksim Chmerkovskiy (even if it isn't technically confirmed).
But we'd trade all that in for J.Lo's perfectly curvy body and hard-as-rock abs, which the Wish I Was Here star also boasts! Maybe the Cali native and Bronx beauty have more in common than we thought?