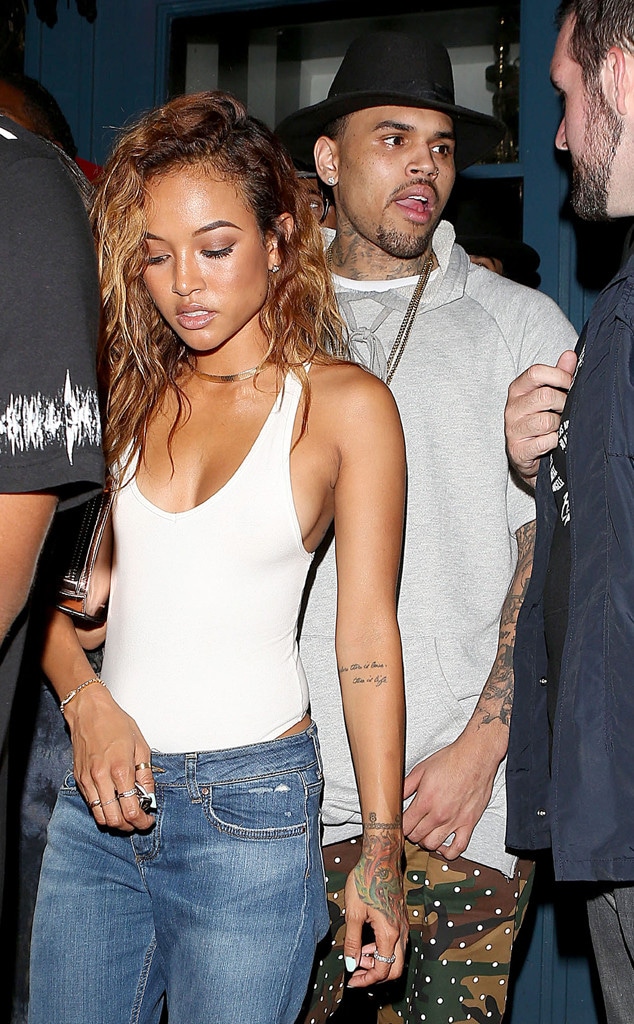 AKM-GSI
Chris Brown may have recently opened up via Instagram about how he's "made a lot of mistakes" in the past, but he didn't exactly address any specifics regarding his recent split from Karrueche Tran.
A source tells E! News that "Chris ended it with her" after the two got into an argument earlier last month.
"She hasn't spoken to him in two weeks. She just needed a break to focus on herself. It's not that they don't care for one another," our insider told us.
"She's taking time to spend with her family and focus on her career. She's just been pursuing that part of her life."
A second source tells us that a third party is not to blame for the on-and-off couple's latest split, saying, "There's never been a case of infidelity."
They added that Brown's famous ex, Rihanna, also "had nothing to do with" his breakup with Tran.
Over the weekend, the R&B singer posted an Instagram with a lengthy and heartfelt message to fans.
He wrote, "I been through a lot in my life. Made a lot of mistakes along the way. But through it all I've always been true to myself and through God I've been able to take care of my family! I should regret some things but I think the lessons learned will shape me into a real man. I'm grateful and appreciative! Thank you for life!"
And as if his Instagram post wasn't sentimental enough, he went on to post a couple of Instavideos of himself singing D'Angelo's "How Does It Feel."