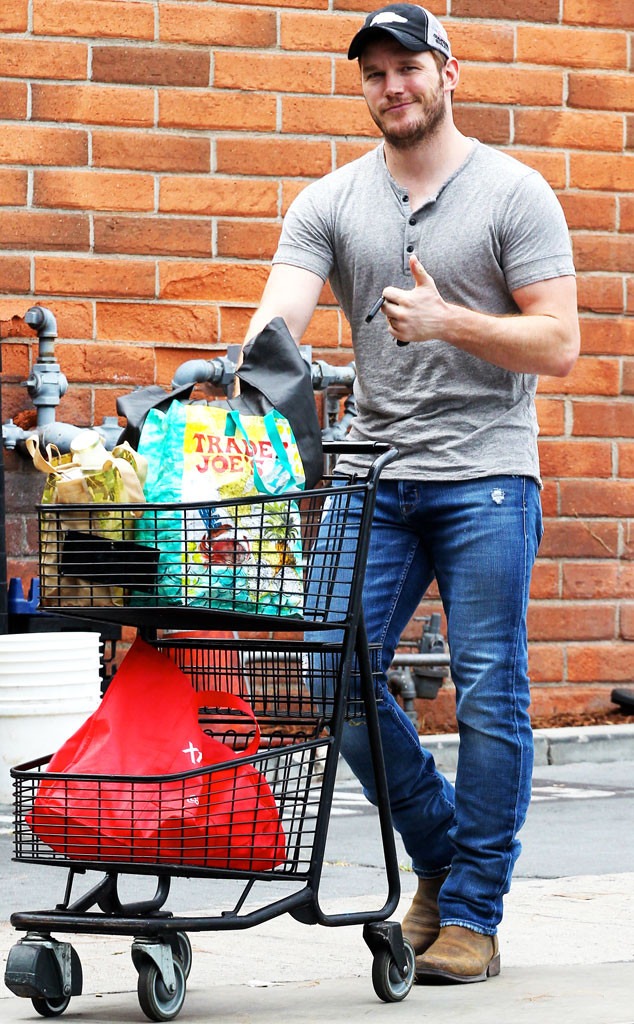 Goodwin/FAMEFLYNET PICTURES
It's a good time to be Chris Pratt.
Guardians of the Galaxy exceeded experts' expectations in its opening weekend, debuting to a record-breaking $94 million. Ahead of its Friday debut, box office analysts projected that the Walt Disney Pictures and Marvel Studios movie would earn between $60 million and $75 million in North America.
It's the third highest box office debut of 2014 behind Captain America: The Winter Soldier, which earned $95 million in April, and Transformers: Age of Extinction, which earned $100 million in June. Guardians of the Galaxy also had the biggest opening for a film released in the month of August, a record previously held by Matt Damon's The Bourne Ultimatum. That movie debuted in 2007 to $69.2 million.
Pratt, who'd previously found success in TV shows Everwood and Parks and Recreation, lost more than 60 pounds in six months to play unlikely hero and self-proclaimed space outlaw Peter Quill/Star-Lord. To celebrate the film's monumental opening, Pratt and Anna Faris ditched their diets and got hot for tots.
"So proud of my amazing husband @prattprattpratt and the cast and crew of #guardiansofthegalaxy," Faris tweeted Sunday night. "Celebrating with big bowl of tater tots." The actress' husband of five years was excited to carbo-load, tweeting at Faris, "Taaaaater Tooootttttts!! Oh holy s--t. Smells good baby."
Perhaps Pratt picked up the celebratory side dish preemptively, as he was photographed shopping at Bristol Farms in L.A. Friday. Pratt and Faris, who once appeared on Bravo's Top Chef, are big foodies.
In fact, when E! News caught up with the pair at the film's premiere in July, they recalled being excited to eat whatever they wanted after Guardians of the Galaxy ended production. "We made a list of things to eat," the Mom star revealed. Pratt added, "It was a long list, and it took about eight months to make."