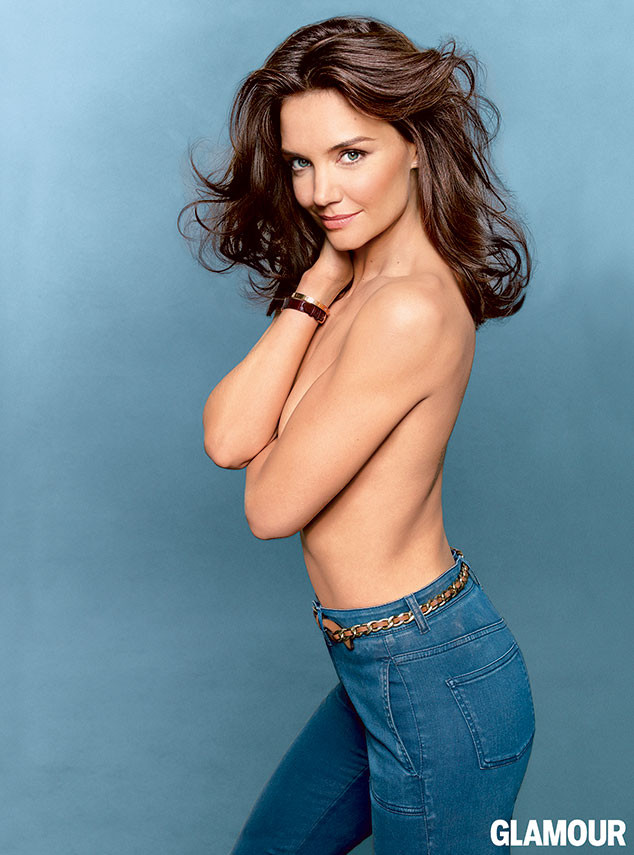 Tom Munro
Katie Holmes has no problem going topless.
While many were surprised to see her doing just that on this month's cover of Glamour magazine, she actually bared her breasts in The Gift in 2000 when she was just 21.
"I have done it before when I was young, the right time to do it," Holmes, 35, told me this weekend while promoting her new movie The Giver (in theaters on Aug. 15) at the Four Seasons Beverly Hills. "But if the part called for it, sure, I'd do it again. I think people need to embrace themselves, their creativity and their bodies."
The Glamour cover shows Holmes in nothing but a pair of belted tightly fit jeans with her arms strategically placed to cover her chest. "The inspiration was a lot of Lauren Hutton and the great photos from the '70s—jeans and Americana," Holmes explained. "It felt right. It wasn't about sexy. It was about being a woman."
She added with a laugh, "Sometimes we're topless."