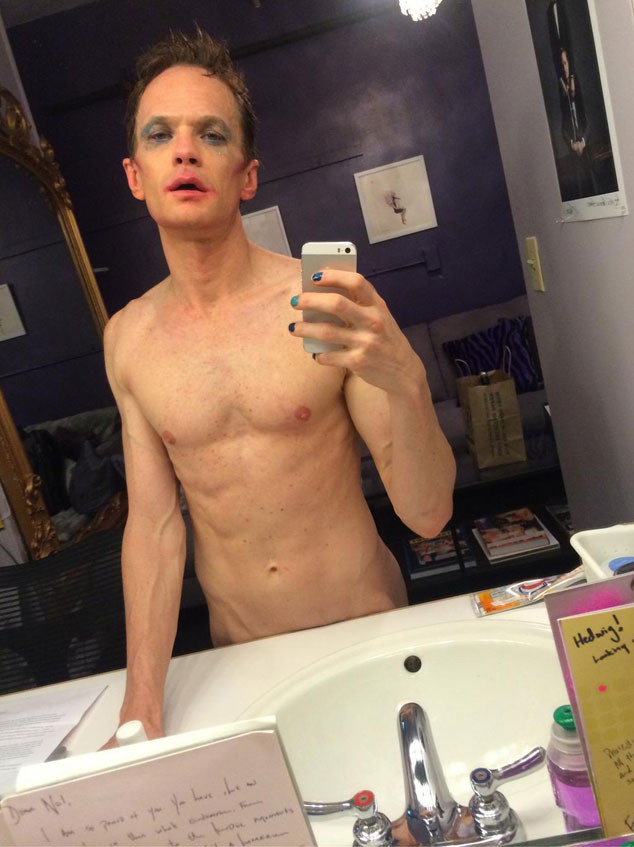 Twitter
There's no business like Neil Patrick Harris showing his business.
The former How I Met Your Mother leading man-turned Broadway star shared a nude selfie on Twitter after appearing onstage in Hedwig and the Angry Inch Thursday, along with the caption, "Other dressing room. Post show. Post wig. Just did this."
Wearing nothing but smudged blue eye shadow, smeared lipstick and the look of someone who has just given his all, the 41-year-old actor of stage and screen didn't show everything, choosing to capture only his taut torso in the buff.