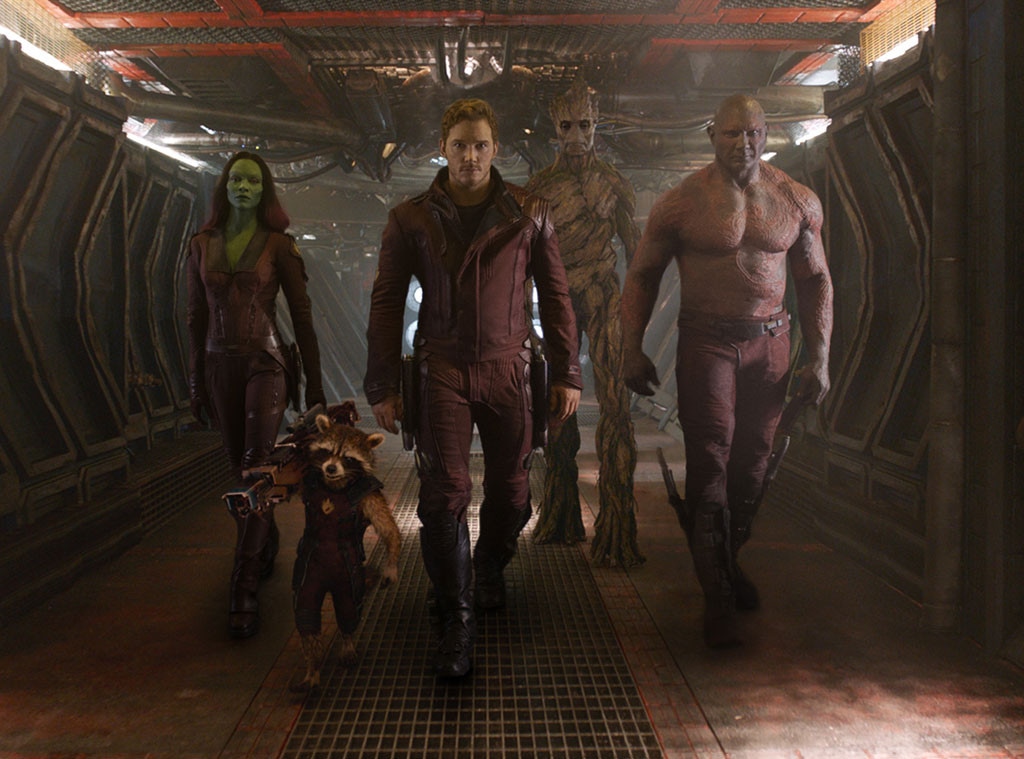 Marvel
After anticipating for years—well, it was actually months but it was definitely years in Marvel movie time—the release of Guardians of the Galaxy, it's finally here. It's happening! Right now! We can finally see Chris Pratt become this generation's Han Solo! Plus, he'll be shirtless! What's better than that?
Only one thing is better: the cast of Guardians of the Galaxy getting the Lego treatment. It's awesome and adorable and we have the exclusive first look at the Lego poster for Marvel's latest adventure:
Lookin' good, guys! Groot, you are quite shiny. But how does Zoe Saldana manage to look that attractive as a Lego figure?! And a green one at that? Not fair.
And if you ever wondered what the largest man in the Universe looks like holding a very itty-bitty mini version of his character, we also have exclusive photos of Drax the Destroyer (Dave Bautista) meeting his Lego self.
What the photos don't show is that seconds later, Dave crushed his Lego minifigure into dust. Probably. Drax smash! Sorry, wrong Marvel character.
In case you don't know (which is rude), Guardians of the Galaxy premieres today. Go forth and get your Chris Pratt on.