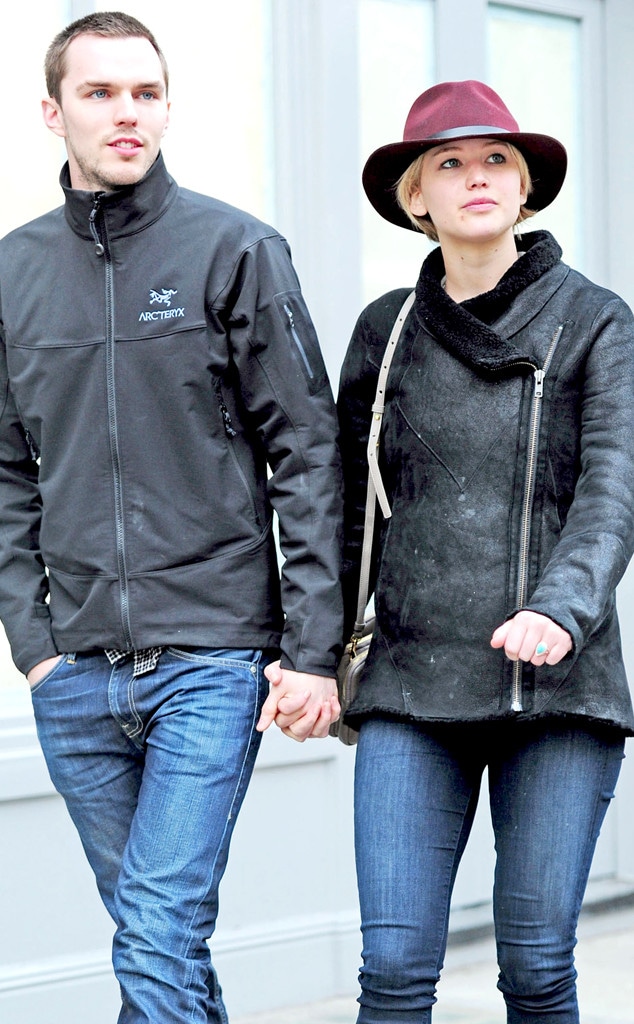 Xposure/AKM-GSI
Say it ain't so!
E! News has exclusively learned that Jennifer Lawrence and Nicholas Hoult have broken up.
A source tells us that the split between the two "was very amicable" and explains that their successful careers made it hard on their relationship.
"They spent a lot of time apart because of work, and it was difficult on their relationship," the insider added.
The famous duo rekindled their romance back in the summer of 2013, after splitting for a few months.
And during a recent interview with Marie Claire magazine, J.Law dished about how she wasn't ready to rush into taking her relationship with her X-Men co-star to the next level just yet.
Sultana / Ultrawig / Splash News
"We're so young that it would almost be like if we lived in the same city, what would happen? We'd be living together," she told the magazine when asked about the ongoing rumors that she was engaged. "At least this way he's in the same boat as I am: We can go out and have our own lives and know that we have each other."
She continued, "When we're busy, we agree to mutually ignore each other. Not completely, but neither of us gets mad when the other doesn't text back or call. Life's super busy. Obviously you know what they're doing, and you trust them."
Hoult and Lawrence were most recently seen holding hands on a stroll through London in late April. The rare PDA moment came just hours before Lawrence and Hoult grabbed a bite with fashion designer Tom Ford at the Chiltern Firehouse restaurant and bar in Marylebone.