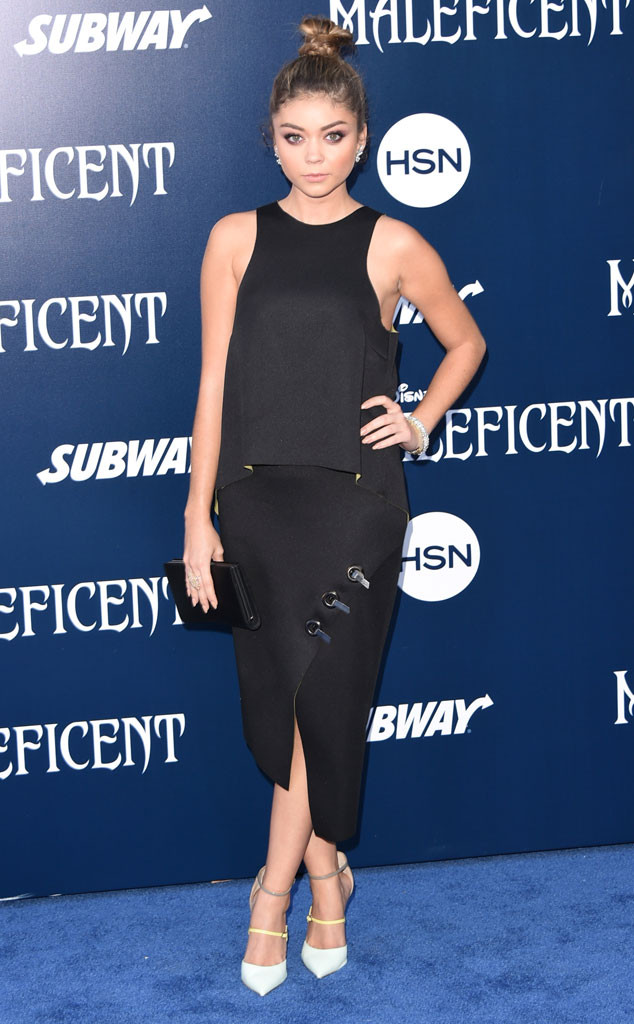 Jason Merritt/Getty Images
Sarah Hyland gets to spend an entire day with Teen Wolf hunk Tyler Posey, and we are too jealous to even form words.
OK, we can form some more words to let you know why: The Modern Family star was just picked to co-host the 2014 Teen Choice Awards with Posey! That lucky girl.
Hyland, a Teen Choice Award nominee herself, will share hosting duties when the show airs on Aug. 10, and we're hoping she'll be able to keep her squealing to a minimum, because if we were in her shoes, we just wouldn't be able to contain ourselves. I mean, have you looked at Posey lately?!