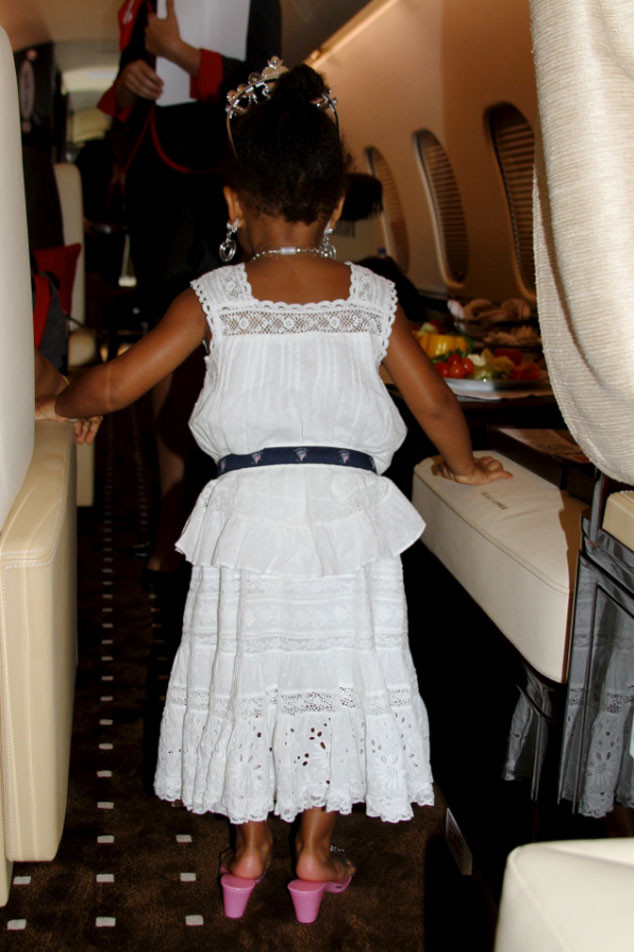 Courtesy: beyonce.com
It's official: We're envious of a 2-year-old.
Blue Ivy Carter's got the world at her fingertips, not to mention two of the music industry's most powerful players as her parents.
Beyoncé and Jay-Z's protégé was recently photographed boarding a private jet while wearing a ridiculously cute pair of pink high heels.
In fact, the "Drunk in Love" songstress posted several shots of her adorable baby (not so baby!) girl on her Tumblr page.
In keeping true to form, however, Yoncé is extra careful to not reveal Blue's face on camera for her fans to see.