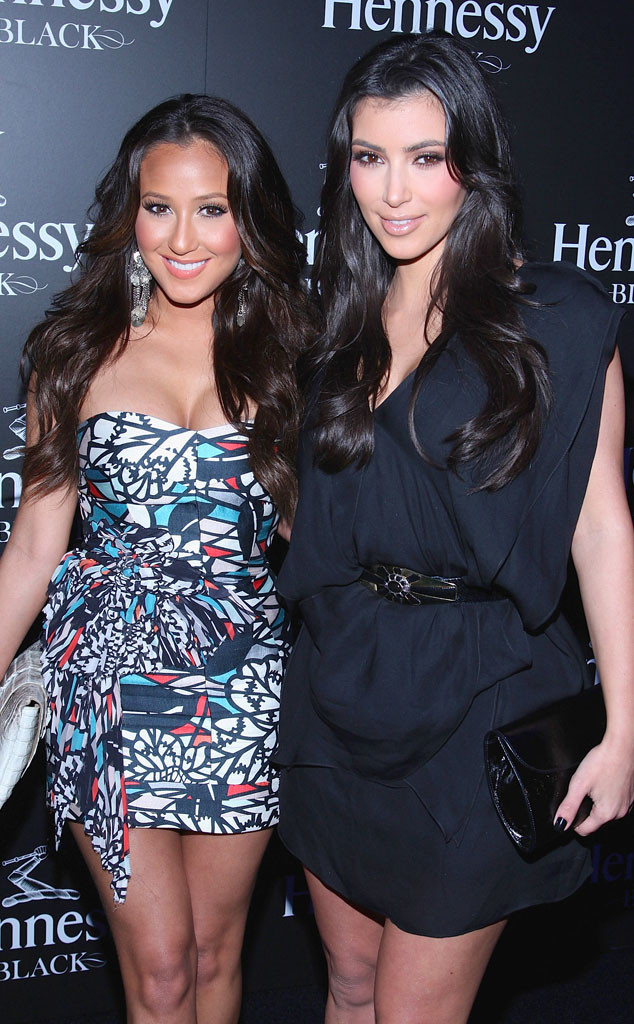 Theo Wargo/WireImage for Rogers & Cowan
The back-and-forth continues.
Adrienne Bailon was recently on the receiving-end of a pretty blunt response from Kim Kardashian regarding the 3LW singer's interview with Latina magazine, where she dredged up her past romance with Rob Kardashian and dissed her ex-boyfriend's famous family.
"Funny how she says being with a Kardashian hurt her career yet the only reason she has this article is bc she is talking about a Kardashian," Kim wrote, adding, "#LetItGoooooLetItGoooooo (FROZEN VOICE)." In her third and final tweet, she said, "So sad when people try to kick my brother when he is down #FamilyForever."
So what did Adrienne have to say to that?