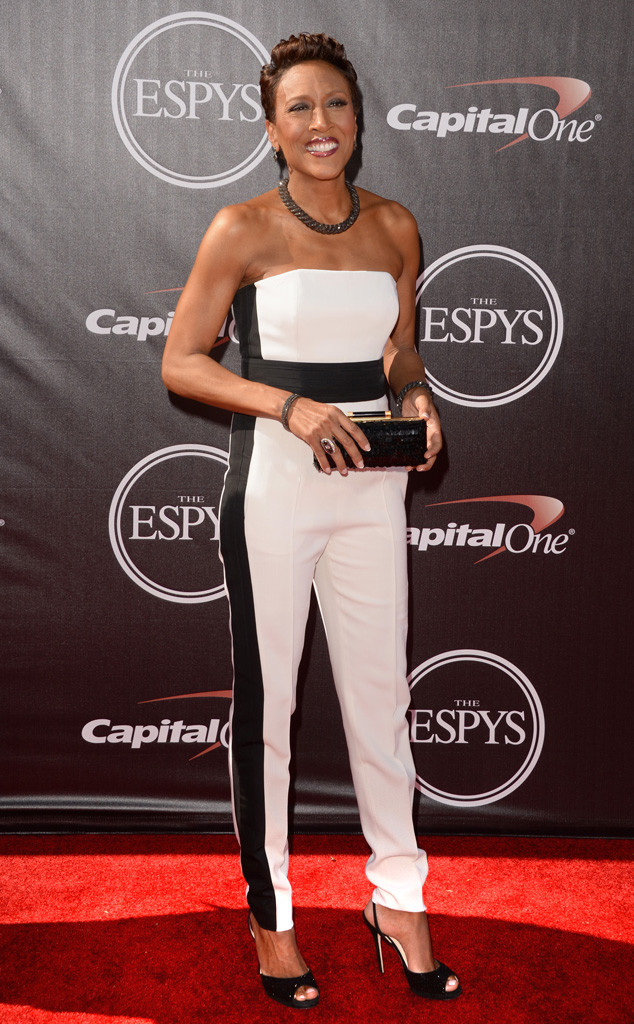 Jason Merritt/Getty Images
Robin Roberts has inspired so many people over the years, mainly in positive ways. But then, on the flip side...
A 42-year-old man has pleaded not guilty to stalking and harassing the Good Morning America cohost. Troy Warren was arrested after showing up at ABC's Times Square Plaza studio at least eight times in two weeks and allegedly threatening Roberts, according to the criminal complaint filed against him.
"The safety and security of the entire GMA family is a priority and we are grateful for the Disney security team and their vigilance," ABC said Thursday in a statement to E! News. "We broadcast from Times Square, one of the busiest areas of Manhattan, and are lucky to have the support of NYPD in ensuring the safety of our employees and audience."