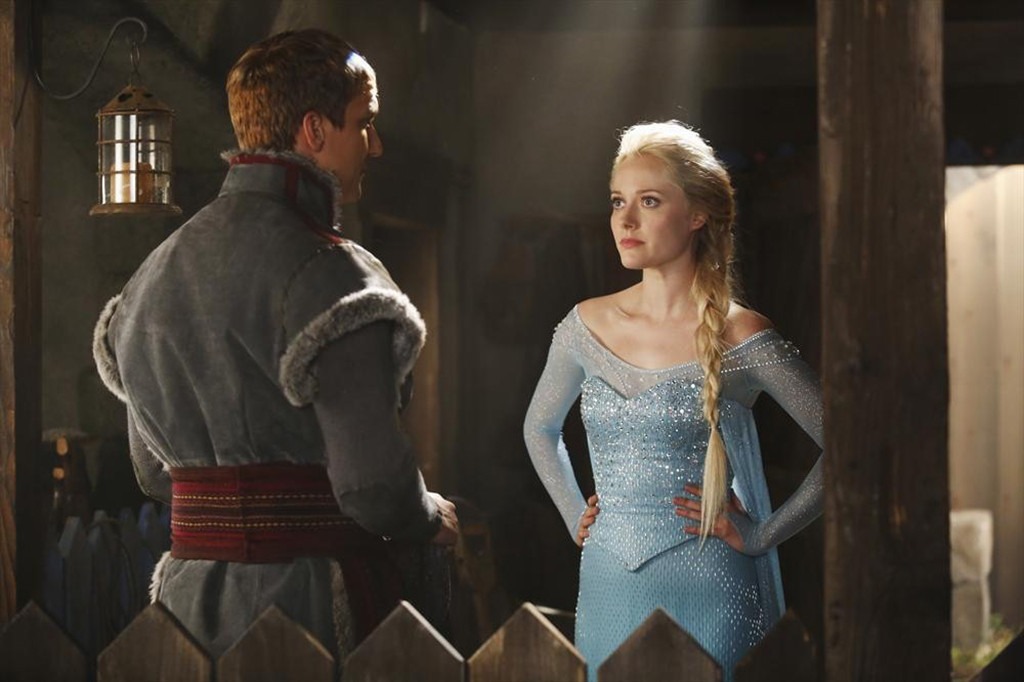 ABC
Don't make us tell you the reference in that headline up there is one of Anna's lines from the movie. How dare you!
ABC's Once Upon a Time has finally released first-look photos of all the Frozen characters coming to the show this season, and truly, the mind boggles.
This marks the first time in Disney history that a movie has been translated to the small screen so quickly, and as you can now see for yourself: The characters are nearly identical to the animated version in the megahit flick.
Executive producers Adam Horowitz and Eddie Kitsis told us that they deliberately did not put a twist on the Frozen characters, because the storyline will be airing so soon after the movies. The storyline will pick up with Anna planning her wedding to Kristoff.
Fringe's Georgina Haig is set to play Elsa, Greek's Scott Michael Foster is playing Kristoff, Anna's true love, Tyler Jacob Moore will play Hans and Lost star Elizabeth Mitchell is either playing the Original Snow Queen or Elsa and Anna's mother, who supposedly died in the beginning of the film. Hmm...we now have our doubts.
A super-spoilery first look at OUAT's take on Frozen's fan-favorite sister duo was screened for fans at San Diego Comic-Con last weekend.
Check out all the new pics!
Once Upon a Time returns Sept. 28 on ABC.