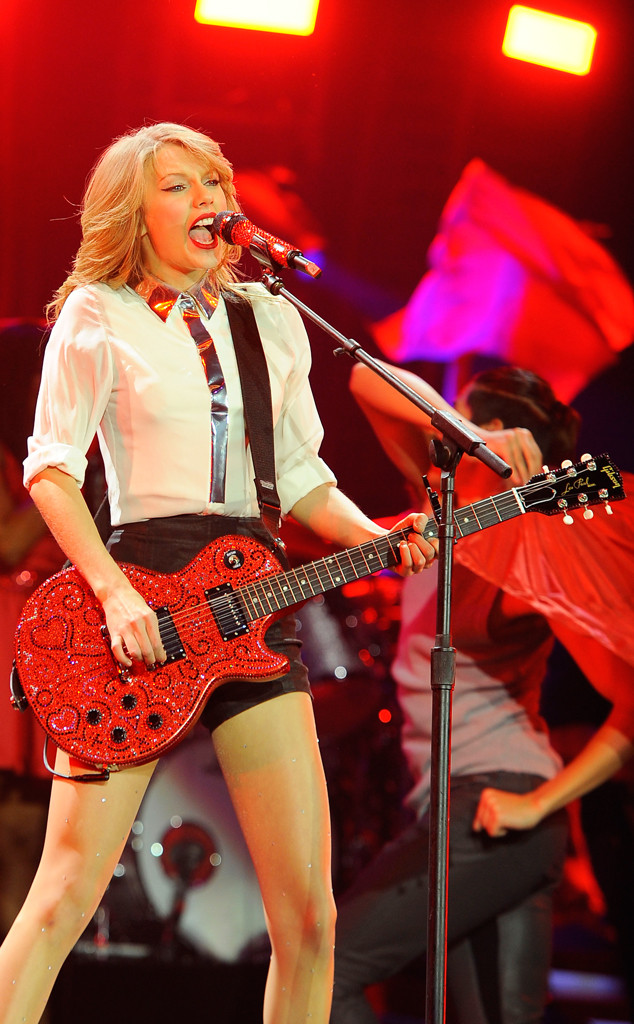 Capital Pictures/Capital Pictures/Sipa USA
Taylor Swift is famous for pouring her feelings into her music, but the singer-who-wears-her-heart-on-her-sleeve had to set her emotions aside for her latest movie role.
The 24-year-old pop star plays a woman with no emotions in the upcoming flick The Giver, in which she appears alongside an all-star cast that includes Meryl Streep, Katie Holmes, Alexander Skarsgård and Jeff Bridges.
And considering we're used to a candid Swift who isn't afraid to be open with her fans, the part was definitely a challenge for the "I Knew You Were Trouble" singer.
"To me emotion is such an important part of my life, and now I guess my job," Swift said during a recent interview with Entertainment Tonight.