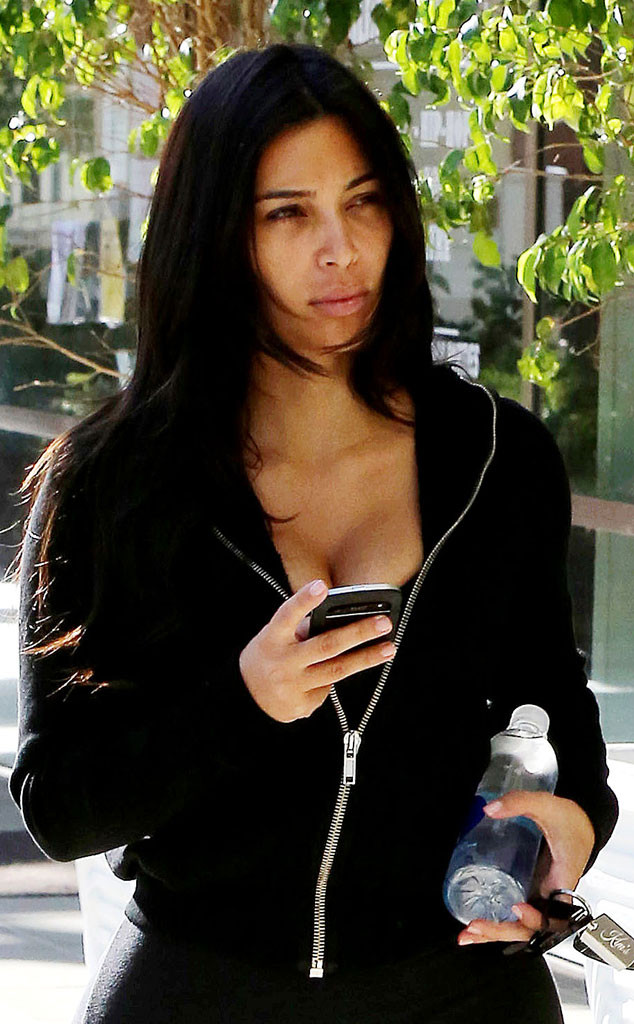 Splash News
Here's further proof that Kim Kardashian always looks flawless—with or without makeup.
The 33-year-old beauty stepped out sporting a fresh face on Wednesday in Los Angeles, where she was snapped heading to an afternoon workout at Barry's Boot Camp, a popular group fitness facility which the celeb often frequents.
Kardashian appeared ready to work up a sweat as she approached the gym, sporting an all-black outfit which consisted of skintight capris, a hoodie sweatshirt and simple tennis shoes. She wore her hair down in a relaxed style and arrived sans a stich of makeup on her mug, showing off her natural beauty.
Despite her casual ensemble, North West's mama still managed to flaunt her killer cleavage in a scoop-neck tank, carrying her water bottle and keys to her Mercedes in her left hand while typing away on her cell phone with her right.