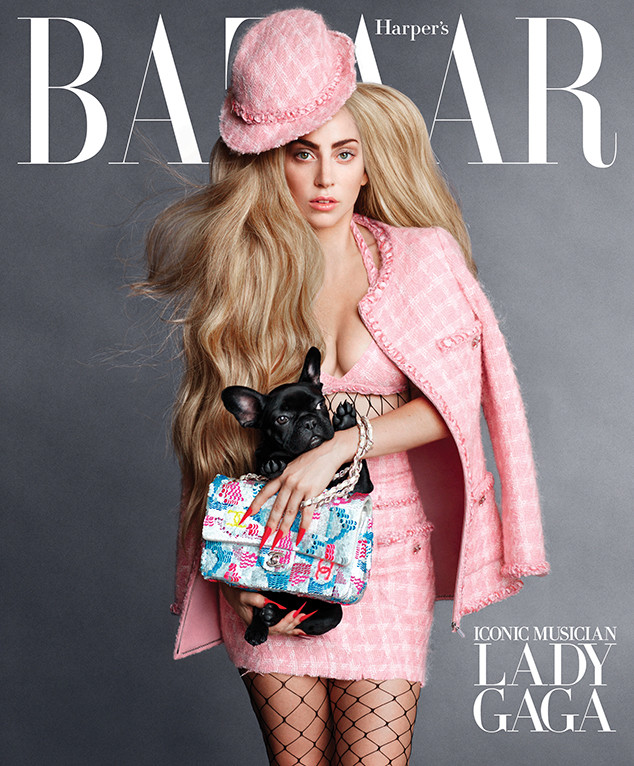 Sebastian Faena for Harper's BAZAAR
Cue the "awws!"
Lady Gaga has landed the 2014 September cover of Harper's Bazaar magazine, and she's not alone. Clad in a pink Chanel dress, jacket and matching hat, the star holds tight to a printed Chanel purse and—more importantly—her French bulldog puppy, Asia, who is easily the cutest accessory the singer has ever surprised us with.
Inside the publication, the star is interviewed by Karl Lagerfeld, and naturally, the designer can't help but suggest a pet playdate with his famous cat, Choupette.
Mother Monster is totally game for the idea ("They most certainly must meet!") but does confess that her pup isn't as pampered as the fashionable kitty. "She doesn't have a personal maid yet but I adore making her little presents and cooking her homemade puppy food."