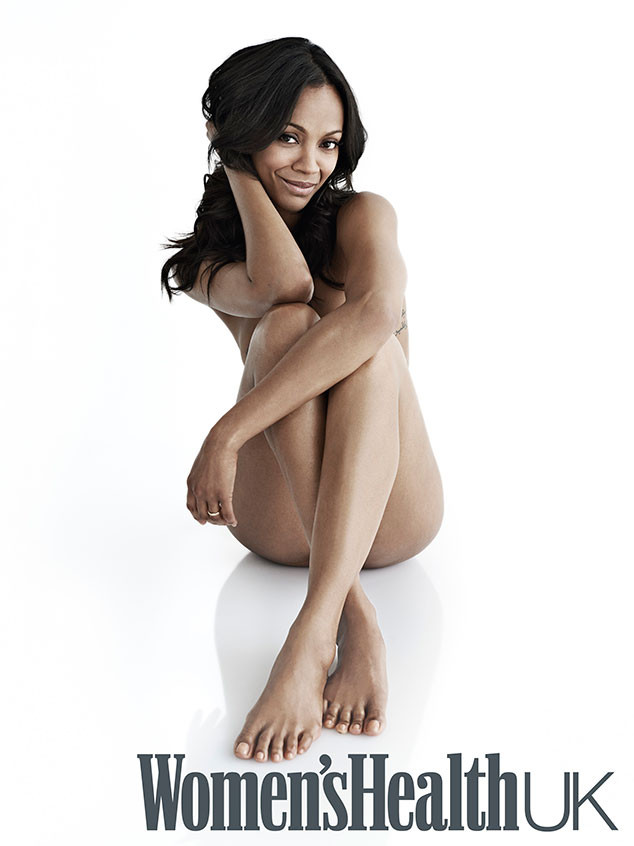 John Wright/Women's Health
Under all those fabulous and fashionable dresses, Zoe Saldana is sporting some serious ink!
During an appearance on Late Show last night, the 36-year-old actress revealed to David Letterman that she has "almost 10" hidden tattoos on various places of her body.
"I'm running out of private places to put them on," the mom-to-be joked. "My husband has more. His are more exposed."
"I am very proud to say I have assisted many friends and family, my sisters, to get tattoos," Saldana went on. "I get them drunk, I wine and dine them, I take them to the tattoo parlor, they come out with tattoos. The next day they're like, 'What the hell happened?!'"