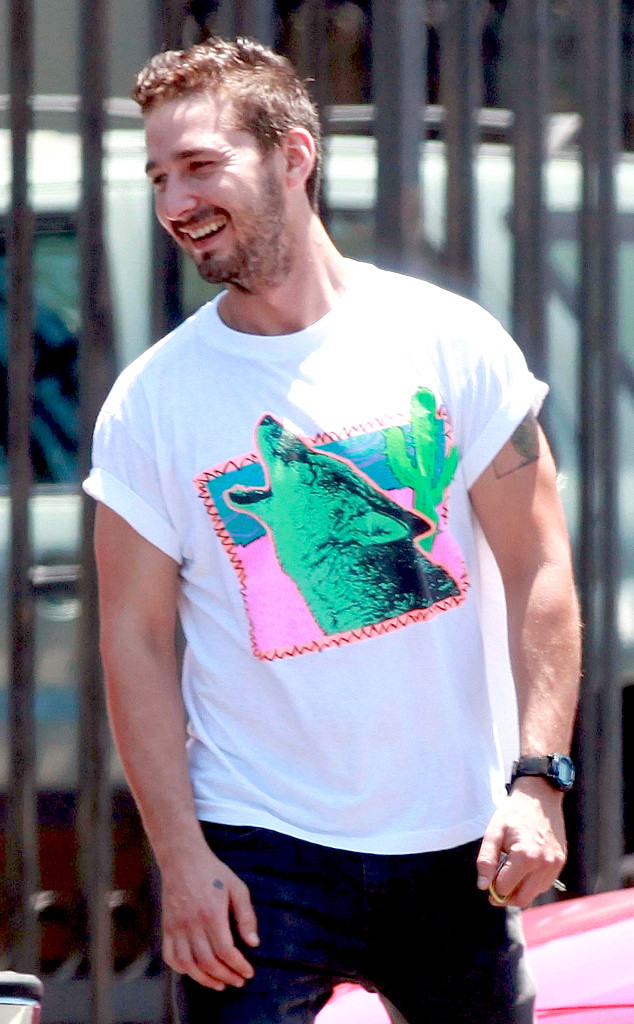 AndraViak/AKM-GSI
Shia LaBeouf's behavior may land him in trouble sometimes, but it certainly wasn't the case earlier this month in Hollywood.
A rep for the actor is slamming OK! Magazine for a report in its latest issue that LaBeouf was kicked out of the Ha Ha Café Comedy Club in North Hollywood on July 19 for heckling the comedians and running onstage.
"The story published by OK! claiming that Shia LaBeouf was thrown out of a comedy club in LA is 100 percent fictional and fabricated," the rep tells me exclusively. "Even though Shia has never set foot in the club, and the manager of the club denied the alleged incident ever occurred, OK! nonetheless published the article after being informed that it was absolutely false. In addition, in this day-and-age of ubiquitous cell phone images, there is not one image of Shia at the club or on stage. In short, the story is complete nonsense."