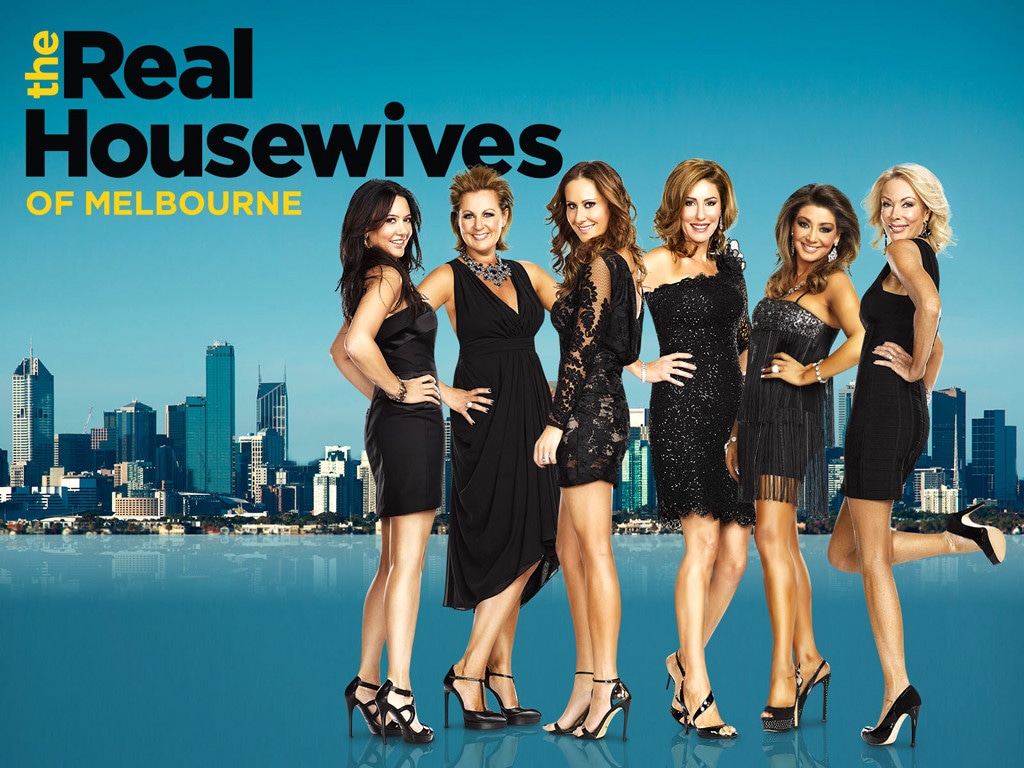 Bravo
Get ready for The Real Housewives of Melbourne. Yes, the Real Housewives franchise has made its way Down Under.
Bravo will air the Australian production starting Aug. 3 at 12 p.m. with back-to-back episodes. The 12-episode season, including the two-part reunion, will air through this summer.
The Real Housewives of Melbourne follows six ladies—Gina Liano, Andrea Moss, Chyka Keebaugh, Janet Roach, Lydia Schiavello and Jackie Gillies—and their lives of luxury and culture. Don't worry, the Aussies still bring plenty of drama with resort getaways, cocktail parties, backstabbing, divorces, and even psychic powers. Yep, psychic powers. Check out the clip below.
Andrea is a mom of three and the owner of Liberty Belle Skin Centre. Her husband. Dr. Chris Moss, is one of the top plastic surgeons in Australia. Sound familiar? She's also working on a book for busy moms.
Chyka and husband Bruce own catering and event company The Big Group. The two have two teens—19-year-old Chessie and 18-year-old BJ—who are looking to follow in their parents' footsteps.
Gina, a single mom and barrister (lawyer) has beat cancer. She takes great pride in her appearance—hello, spray tans!—and loves to shop.
Jackie is the youngest of the Housewives and a professional psychic. She's married to Australian rocker Ben Gillies of Silverchair fame.
Janet, described as a "newly single bombshell," is a property developer. She caught her ex-husband cheating online and kicked him out the next day. She's looking for a new guy with a "man program." She's the mom of two boys, 29-year-old Paul and 25-year-old Jake, and has three stepkids from her second marriage.
Lydia is a chef and "die-hard fashionista." She's married to investor Andrew Norbury.
The Real Housewives of Melbourne will air every Sunday at 12 p.m. on Bravo. Its Australian network home, Foxtel, announced a season two is underway.
(E! and Bravo are both part of the NBCUniversal family.)