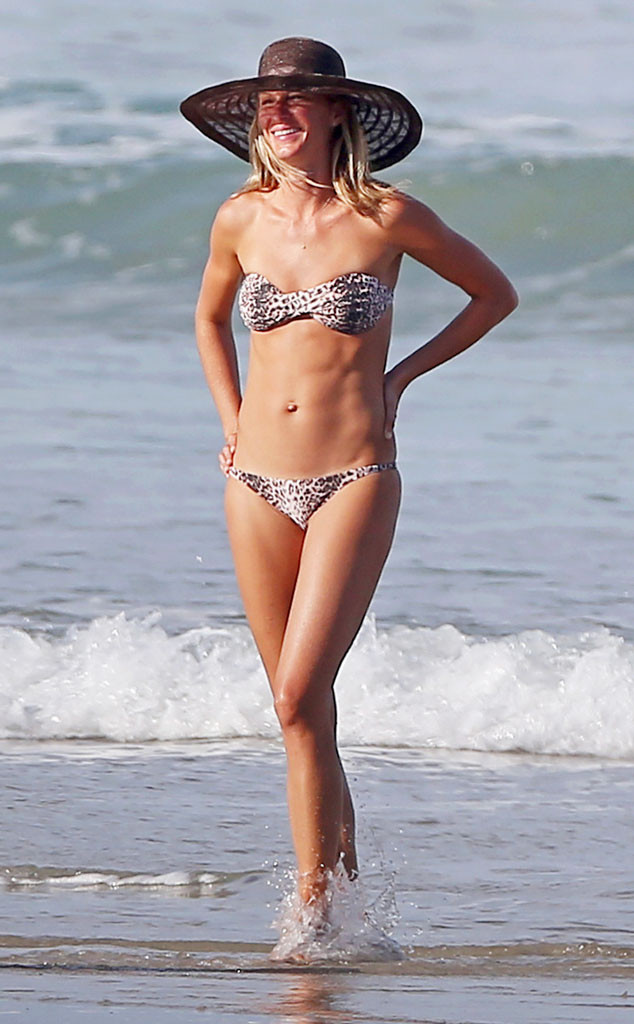 PacificCoastNews
It's a battle on the beach between the supermodel and the super dancer!
As the summer months continue to pass by (it's almost August?!?), Hollywood's hottest stars are finding time to soak up the sweet sun.
Gisele Bündchen recently traveled with her family to Costa Rica where beach time was on the agenda for more than just one day. The 34-year-old mother of two looked stunning as she showed off her amazing abs in a skimpy black bikini.
And while Bündchen deserves plenty of praise for her look, we can't forget about Karina Smirnoff.