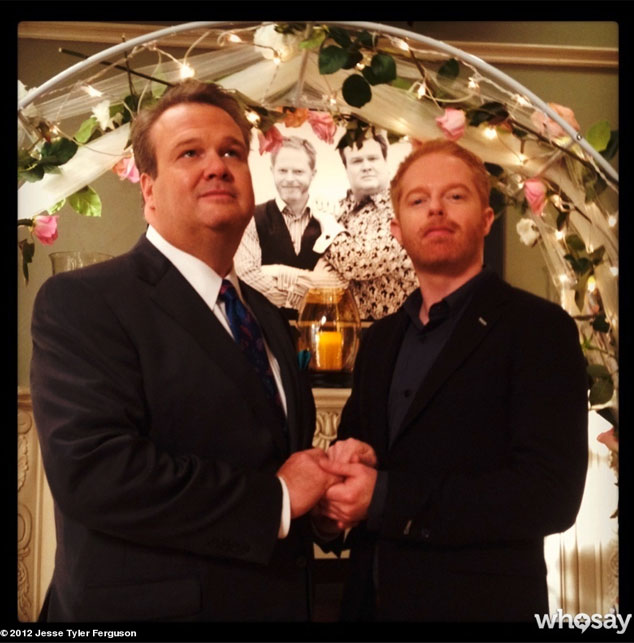 WhoSay.com
Jesse Tyler Ferguson isn't too happy that his television husband Eric Stonestreet wasn't nominated for an Emmy this year.
"I was shocked," Ferguson told me at the Emmy Awards Performers Peer Group Celebration at the Montage Beverly Hills hotel, explaining, "I do feel with the storyline that we had this year, he was half of a wedding. I feel the reason I'm in that category is because of that gay wedding storyline."
Saying he was "shocked" by the snub, Ferguson added, "I called him right away when I heard he didn't get nominated and I said, 'Of all the years, I feel you deserve it this year.' He told me to f-off and he hung up on me."
Too funny!