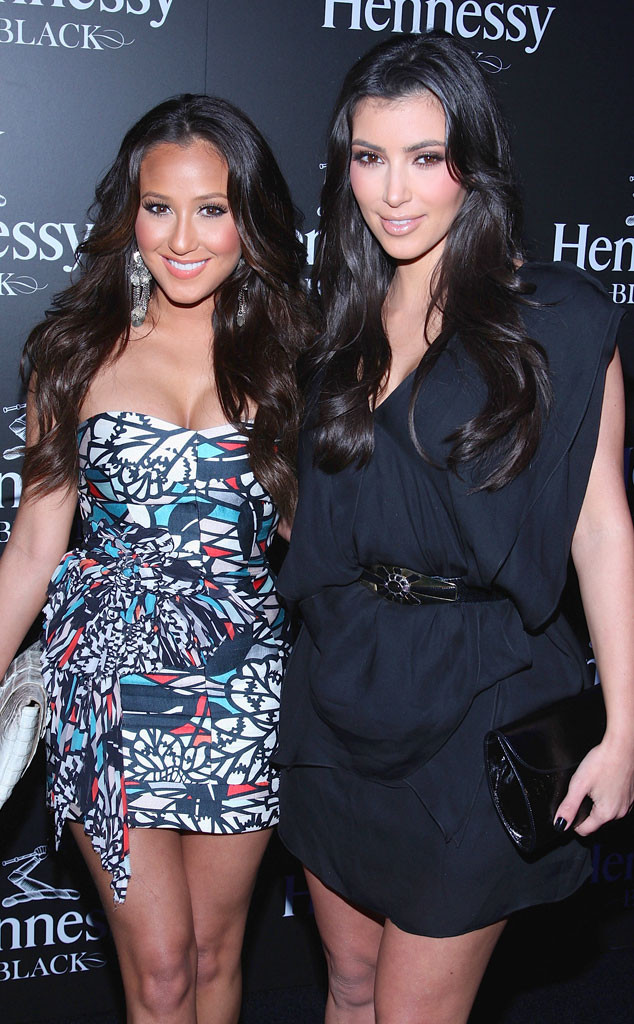 Theo Wargo/WireImage for Rogers & Cowan
Did Adrienne Bailon forget that it's not 2009?
The Real co-host appears on Latina's September 2014 cover, and in the accompanying profile, the 3LW singer dredges up her past romance with Rob Kardashian and disses her ex-boyfriend's famous family.
Rob admitted to being unfaithful to Adrienne in a 2010 episode of Keeping Up With the Kardashians, and it seems she's not entirely over the humiliation. "It's common knowledge that he cheated on me, and it always bothered me that people were like, 'Pero, why couldn't you forgive him?' Why are women always the ones who have to forgive? If you cheated on a man, he would be like, 'You're disgusting, and I want nothing to do with you,'" she complains. "But women, we're supposed to be like, 'He messed up. He made a mistake.' And, in my situation, it wasn't like, 'Oh my God! I made a mistake!' He strategically planned things out so that he could cheat on me," Adrienne claims, "and that to me was so disloyal."
During their time together, Adrienne made several appearances with Rob on E!'s Keeping Up With the Kardashians. In hindsight, the Cheetah Girls star regrets letting cameras capture their romance on film.
"To be stuck with that Kardashian label, that was so hurtful to me and to my career," the "Big Spender" singer claims, without explaining how. "I probably realized that too late—not that it would've affected my decisions in terms of who I dated, but it would've affected my decision to appear on the show."
"At the time, I didn't think anyone would even care," Adrienne continues. "To this day, people will still say, 'You ruined Rob's life!' And I'll think, 'Damn, I was still playing with Barbie dolls when I met him.'"
Dimitrios Kambouris/Getty Images for E!
Kim Kardashian didn't care for Adrienne's comments and responded via Twitter Tuesday.
"Funny how she says being with a Kardashian hurt her career yet the only reason she has this article is bc she is talking about a Kardashian," she wrote, adding, "#LetItGoooooLetItGoooooo (FROZEN VOICE)." In her third and final tweet, she said, "So sad when people try to kick my brother when he is down #FamilyForever." Khloé Kardashian retweeted her sister Wednesday, echoing, "Don't kick my brother while he's down." Regarding Adrienne, she told her Twitter followers, "thought her and I were cool SMH."
Tune in for all new episodes of Keeping Up With the Kardashians Sundays at 9 p.m., only on E!