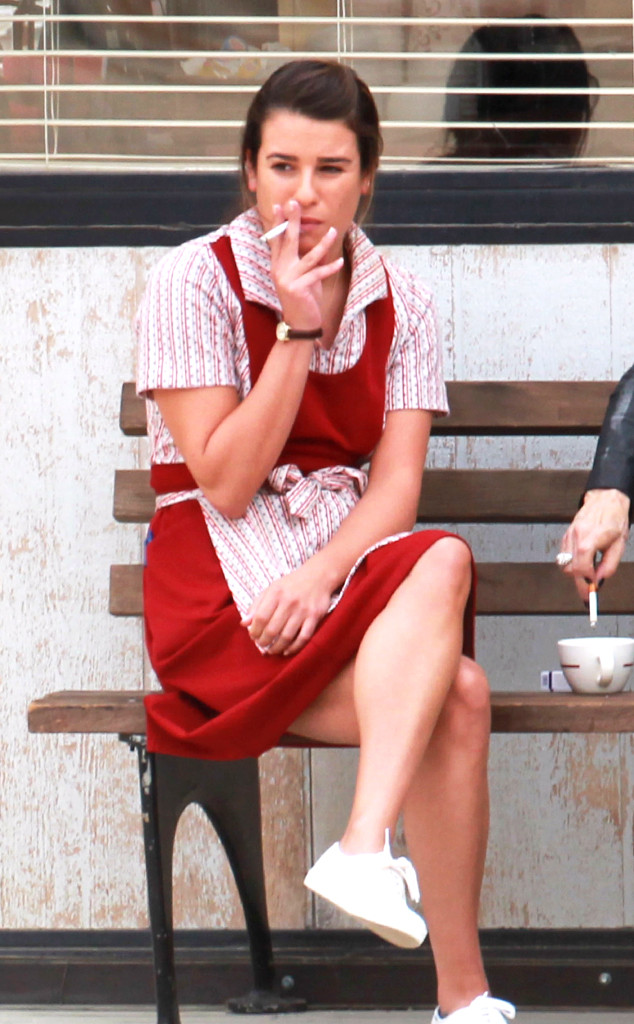 Miguel Aguilar/PacificCoastNews
What would Lea Michele on Sons of Anarchy look like exactly? Here you go.
The Glee star was snapped on set of the hit FX drama series in her full get-up, which included a red and pink waitress uniform and cigarette in hand. Michele was caught smoking the cig while filming a scene from her upcoming guest appearance on the show.
She's joined by a fellow smoker, whose hand made the picture, and there's one woman that comes to mind—Gemma (Katey Sagal).
Michele will play Gertie, "an empathetic truck stop waitress and single mother, who connects with Gemma during a difficult time," a rep for FX told E! News.