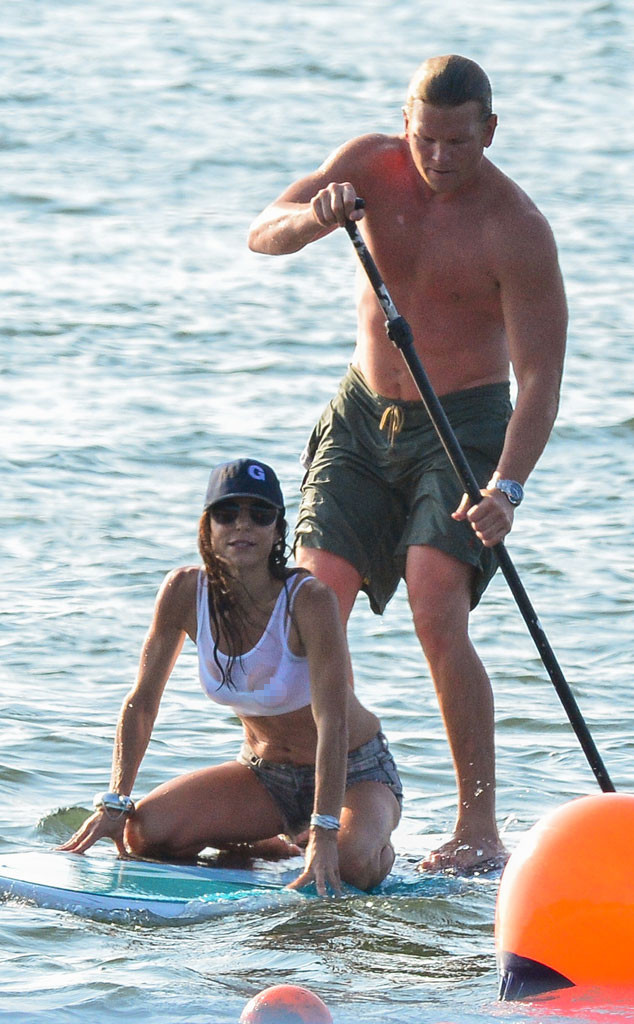 James Devaney/GC Images
Bethenny Frankel puts the short-shorts in water sports!
The 43-year-old former star of The Real Housewives of New York was spotted Sunday riding the waves atop a paddleboard with her hot new man, 34-year-old Michael "Mac" Cerussi III, during a jaunt to Shelter Island.
The paddle was all his, as the now former talk show host and Skinnygirl cocktails tycoon opted to let her beefy boyfriend do all the work. And it was wet-hair, don't-care for Bethenny—not to mention wet-shirt, don't-hurt!
Clad in denim cut-offs and a short white crop-top, she didn't seem to mind that the ocean spray had soaked her top straight through.