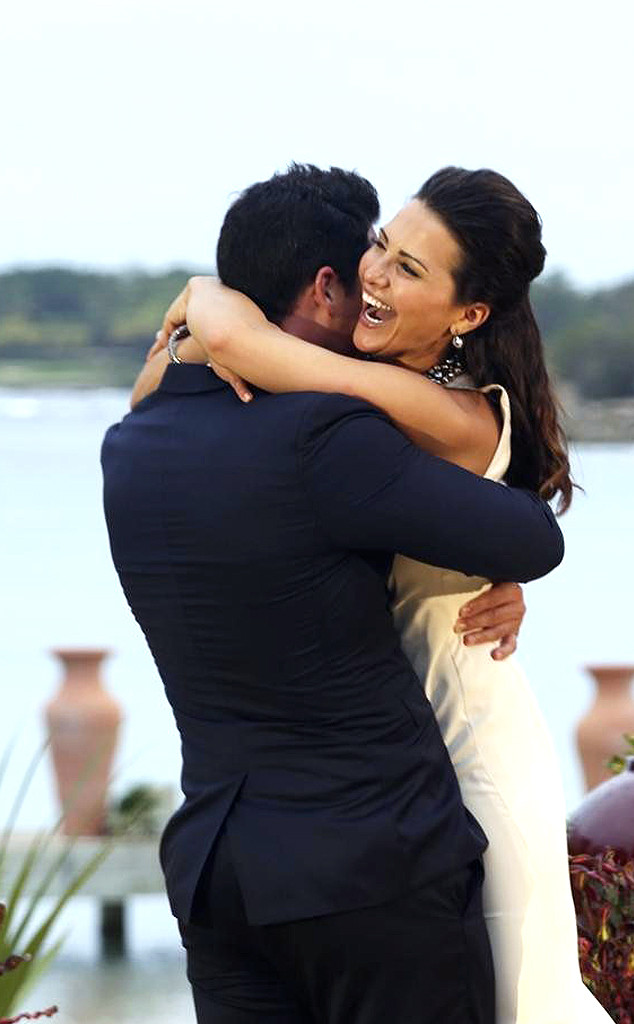 ABC/Javier Pesquera
Needless to say, all everyone is talking about today is last night's epic Bachelorette finale! And it's not just fans who are reacting to Andi Dofman's engagement to winner Josh Murray. Former Bachelor and Bachelortte stars have been sounding off on the finale episode all day long.
Reacting to runner-up Nick's shocking sex revelation on live TV Monday night, alum and last season's Bachelor winner Nikki Ferrell tweeted, "Gee I wonder who told Nick to say that....How the producers of @BachelorABC sleep at night is beyond me. #trash" (Nick later told E! News of Ferrell's allegation, "It's 100 percent false. They had nothing to do with it. I think they were as surprised as anyone else...I take full responsibility for what I said whether it was a good idea or not. Its a tough position.").
She added, "But on a positive note so beyond happy for @AndiDorfman and @jmurbulldog I bet it feels so good to be free! #congrats."