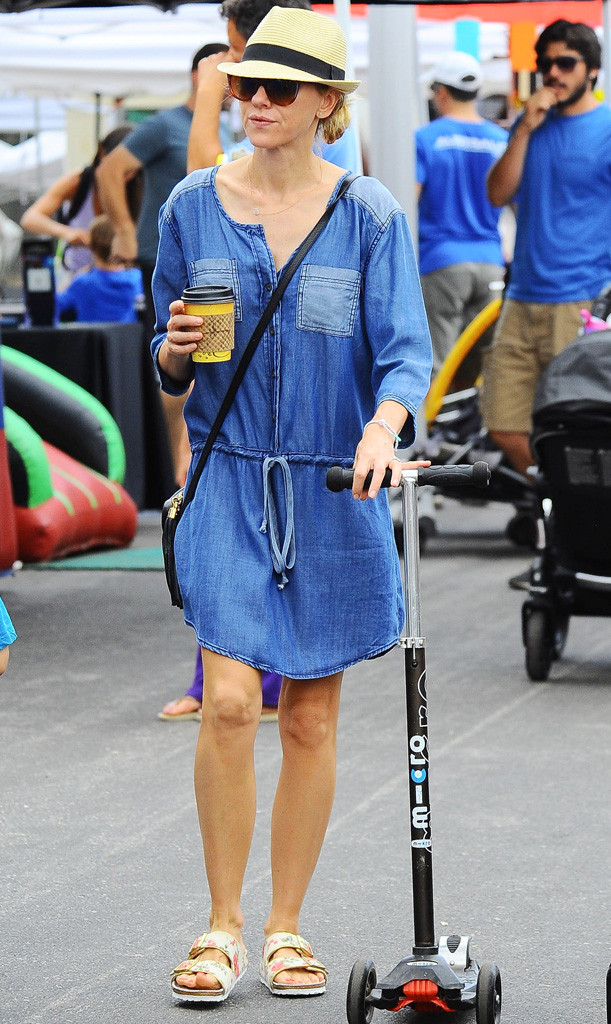 AKM-GSI
Forget Bring Your Daughter to Work Day. It looks like Naomi Watts is participating in something way more fun: Be your daughter for the day!
The only confusing thing is that the Birdman actress doesn't technically have a daughter. We're just going to assume she stole this from a friend's kid. Maybe her good mate Nicole Kidman?
Although the denim sack could technically be an oversized shirt that one of her two sons would wear, and that scooter is definitely from their side of the backyard shed.