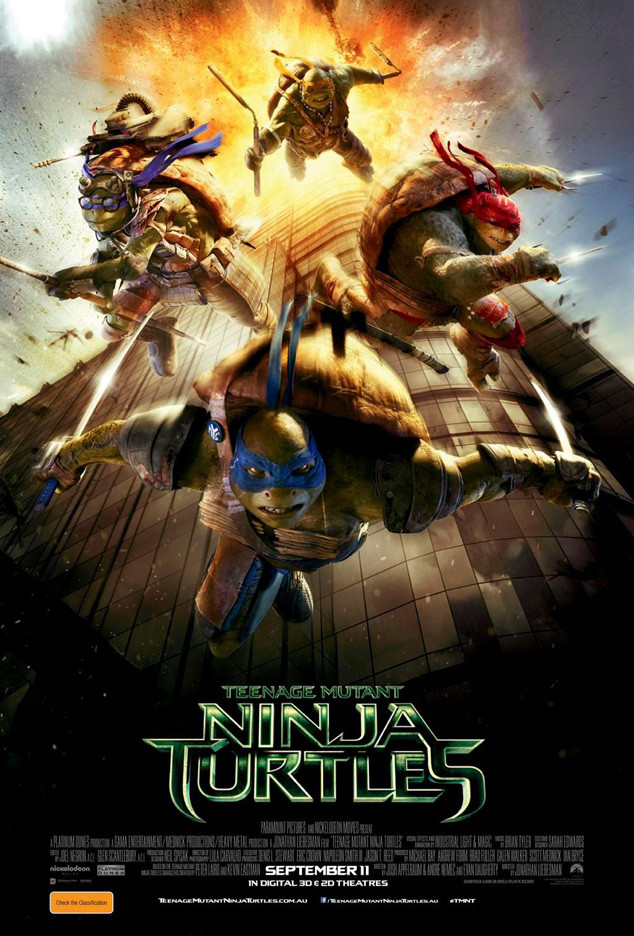 Paramount
UPDATE: Paramount Australia says in a statement to E! News: "We are deeply sorry to have used that artwork for the marketing materials promoting the September 11 opening in Australia. Combining that image and date was a mistake. We intended no offense and have taken immediate action to discontinue its use."
And this is why marketing teams should take a closer look at their material before sending it out into the world.
Paramount Pictures Australia tweeted a photo to promote the release of Michael Bay's Teenage Mutant Ninja Turtles, an (unnecessary) reboot of the childhood classic. The poster (pictured above) they tweeted out featured the turtles falling from a burning skyscraper, and that image, combined with the Sept. 11 release date in Australia, really rubbed people the wrong way.